Online privacy and censorship in the United Kingdom have a complex history, and unfortunately, the current state of events does little to improve the country's image. More specifically, recent years have seen the UK government intensify their rigorous surveillance tactics and commercially incentivised censorship of websites. The result – an unnerved internet userbase that has turned to alternative methods such as VPN and proxies for masking online activity and gaining back online freedom.
In this article, we will explain the issues regularly encountered by UK residents and present a top 6 list of recommended VPN providers to use in UK. We also took into account that some of our readers are here in search of tools for switching their IP address to a UK location, with aim to access geographically restricted websites.
Summary
---
Quick Links

Internet surveillance in UK
After Edward Snowden exposed details of the NSA's sophisticated, global surveillance programmes PRISM and its lesser known cousin – Upstream, facts came to light about the National Security Agency's close cooperation in Europe with their British counterparts at GCHQ.
The Government Communications Headquarters (abbreviated to GCHQ) is UK's own spy agency and is equivalent to the NSA in the United States. In June 2013, The Guardian newspaper – the main European outlet used by Snowden to leak the documents revealing to the public that GCHQ intercepted all fibre-optic communications between UK, which effectively acted as a gateway between the European continent and the US.
Covertly launched into operation in 2008, this system, titled, Tempora was utilised to collect enormous amounts of communications data passing across the Atlantic pond.
To give you a better idea of the enormous scale of this project, the United Kingdom government reportedly collected a staggering 10 gigabits of data PER SECOND, after which over 500 GCHQ and NSA personnel were handed the duties to run through all that data.
Having collected metadata in bulk, agents then applied keyword filters to search for up to 40,000 'trigger' words, email addresses, persons of interest as well as telephone numbers. Even more alarmingly, nearly one million NSA contractors will then have access to all of this data, one of which had previously been Mr. Snowden himself.
You may be wondering if the Tempora programme was even running within the framework of British law. In February 2015, the Investogatory Powers Tribunal – a court that oversees cases pertaining to British secret services ruled GCHQ's surveillance and sharing of intelligence with its US colleagues as "unlawful", although only up until December of 2014.
This may seem like positive news at first glance, and, make no mistake, this was indeed a groundbreaking ruling, following which the agency has been pressured to keep its operations (more or less) transparent. Sadly, the Tribunal's decision hasn't in fact stopped mass surveillance through newly programmes.
With the European Convention of Human Rights already having decided in December of last year that this format of intelligence harvesting does not breach human rights, the definitive outcome of this entire mess is that it will be business as usual for GCHQ. The Tribunal's ruling had only ended the 'secretive' nature of operations, and not the programme as a whole.
Data retention and IP bill
At present, browsing data can be retained for 12 months providing the 'designated person' approves and a proportionality test is passed (a judge's warrant is not required). The current legislation is under judicial challenge and key provisions have been disapplied.
The UK home secretary, Theresa May, has been trying to force through an amended Investigatory Powers Bill (also referred to as the "IP Bill") since 2015. If passed, the bill would oblige UK companies, including UK-based VPN providers, to collect internet browsing data in bulk for a minimum of 12 months and to make it easier for companies to harvest customer data.
The current emergency legislation that governs data retention expires at the end of 2016, so the government are keen to push through the IP bill.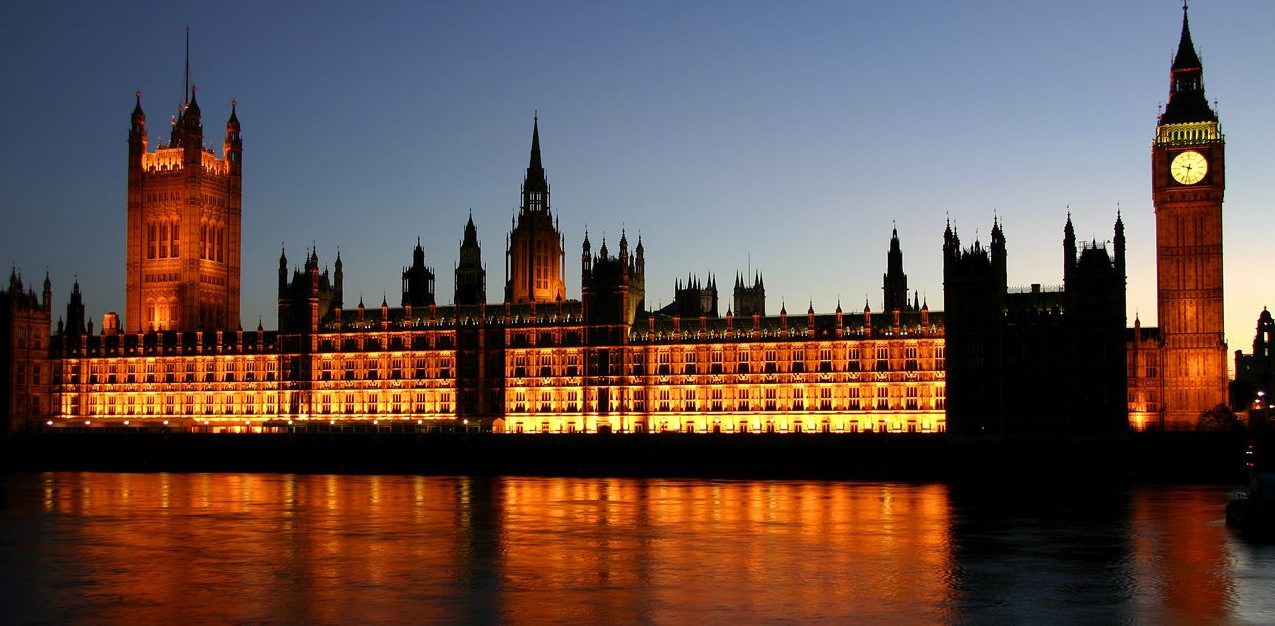 In March 2016 the House of Commons debated the IP bill with 281 MPs voting in favour, although Labour and the Liberal Democrats abstained from voting because of concerns about certain provisions in the bill that infringe on civil liberties.
In its current form, the bill has attracted widespread criticism from privacy and security advocates, most notably Edward Snowden and Amnesty International.
There are still several obstacles the bill would have to pass before becoming law, including a Public Bill Committee and further debating and voting in both the House of Commons and the House of Lords.
Website censorship
This may not align with common, 'outsider' perception of the UK being a progressive place for internet freedom, but in fact, the last few years have seen the UK government gain a reputation as one of the most avid internet censors in the Western world. Not only does Britain block access to many popular sites, but the list of blocked domains continues to increase at an alarming rate, without the public having much of a say.
In 2012, the UK, using the Copyright Designs and Patents Act, decided to block Pirate Bay for everyone. Later on, this move was followed by some of the country's ISPs voluntarily implementing domain blacklists; undoubtedly succumbing to pressure from endless DMCA requests.
Following this, and thanks to increasing influence of copyright industry lobbyists in Westminster, the Courts ruled two years ago that all internet service providers, including BT, Sky, Virgin, TalkTalk and EE now had to block access to over 50 additional torrent index and streaming sites.
On a sidenote, more than half of those domains pertained to shutdown requests made by the Motion Picture Association (MPA). Since then, internet users in England, Scotland, Wales and Northern Island have not been able to access websites including TPB, EZTV, KickassTorrents, YTS (formerly YIFY-Torrents), Torrentz, Stream TV, Rapid Movies and many others.
Many of the original domains continue to remain accessible through proxies. And although sites that list mirror proxies are also actively being blocked by ISPs, this hasn't stopped users easily bypassing the blocks.
The censorship methods have been largely dubbed 'ineffective', and many file-sharing advocates convinced that the blocks are a waste of taxpayer's money.
Moreover, the restrictions inevitably led to creation of hundreds of new mirror sites and ultimately do not address the inherent problem of the copyright industry – providing people with simple, affordable and universal access to digital entertainment.
Even the Internet Service Providers Association has repeatedly described the government's tactics as a "blunt tool", urging copyright holders to put more efforts into innovating the way legal content is delivered to consumers.
Porn filters!
Nope! No joke. In another display of non-calculated, 'nanny state' initiative, the UK government ensured that from 2014 and onwards, domestic ISPs began rolling out all new subscriptions with default filtering of pornographic content in place. Quite awkwardly, customers would have to manually ask their internet provider to disable these "child friendly" filters.
In reality, not many new customers opted to keep the filtering switched on, and the first Ofcom report shedding light on the public's reaction showed that only three of the four largest UK ISPs successfully persuaded their new clients to opt in to "family friendly" filtering.
Now you might be thinking that parental controls enforced by default aren't such a bad idea. The parents among us certainly wouldn't want our impressionable adolescents stumbling across content that truly should not be viewed by anyone under 18. We are talking about the internet, after all.
However prominent pro-digital rights organisation – Open Rights Group (ORG) has good reason to believe that the government may have a more sinister agenda behind the recent changes. They've even launched a project called Blocked which keeps track of the exact number of sites blocked by strict filters (i.e. torrent sites) and those domains which were blocked by default ISP filters (i.e. porn sites).
At the time this article was written, a staggering 21% of Alexa top 100,000 websites were being blocked by strict firewalls. A further 11,000 domains (another 11%) were being blocked by ISP filters. And when you begin looking at the numbers, we begin to paint a picture of the real extent of internet censorship currently at play in the United Kingdom.
With so many domains to categorise, ISPs are bound to make regular mistakes, and, accordingly, there have been numerous reports of users not being able to access even 'normal' blogs and forums.
Gaining back privacy with VPN

Let's face it, the United Kingdom is not quite living up to standards of liberty that would be expected from a country in Western Europe. The digital landscape on the British Isles leaves much to be desired. At least for now, as rampant government surveillance and increasingly stricter censorship dominates and somewhat orchestrates the way the UK public accesses the net.
And even despite ridiculous government calls to ban end-to-end encryption entirely, VPN services are currently here to stay and have helped millions of Brits regain their online freedom and much sought-for privacy.
By connecting to an encrypted UK VPN server, you will be able to get optimal internet performance from your virtual private network provider, without losing much speed from your original bandwidth. More importantly, the server will promptly switch your computer or mobile device's IP address to a shared IP – in-effect, changing your virtual location; while inbound and outbound traffic becomes encrypted, based on the various levels of encryption (protocols) offered by your service and chosen by you.
In most cases (though not always), connecting to a UK VPN server will also work for unblocking any website restricted by your ISP. But we do recommend to take a few, easy additional steps to prevent DNS leaks on your device. This way, you will eliminate the chance of exposing any DNS requests when visiting blocked websites.
Likewise, your privacy will benefit greatly if you check and, if necessary, fix any possible WebRTC IP leaks in your browser. But first, let's take a look at some suitable VPNs.
---
Best VPN services for UK

---
Hide My Ass!
Arguably the most recognised VPN service throughout the world. Hide My Ass is a UK-based company that probably, if not certainly, boasts the largest server network on the entire virtual private network market. Offers apps for all desktop and mobile platforms and is has experience in dealing with every kind of customer inquiry.
Pros:
Around 100 UK servers and 15k UK IP addresses
Easy-to-use applications for Win, Mac, iOS and Android
Owned and run by UK company
Cons:
No 256-bit encryption on OpenVPN protocol
---
VPN.AC
VPN.AC operates out of Romania, and is mid-sized VPN provider that packs a punch, comfortably competing with the largest of companies. What this service lacks in size, it definitely makes up for in exceptional security and consistent performance. Among numerous world locations are two UK servers – based in London and Coventry. They offer software for Windows, Mac and Android, while plans for an iOS app is in development.
Pros:
Top-class OpenVPN security with support for ECC and Obfuscation
Can nearly match original ISP bandwidth
Light apps for Windows, OS X, Android
Desktop app offers port switching
Regular technical updates from their developers
Cons:
---
ExpressVPN
ExpressVPN is a service most valued for its performance capabilities. The company, based in the British Virgin Islands (very good for avoiding data retention), has two UK VPN locations to choose from, including London and Berkshire. Apps are available on for Windows, OS X, iOS and Android devices.
Pros:
Fast service
HQ based in remote location;
User-friendly software
Cons:
May be quite expensive for some
---
IPVanish
IPVanish is certainly not far behind the likes of PureVPN and HMA, at least in terms of its network range. Moreover, the US-based service has always prided itself on reliably fast connection speeds, and is undoubtedly not far from cementing its place among the largest and most used Tier-1 VPN services. Currently, IPVanish has 10 servers based in the United Kingdom, with the majority located in London, two in the north in Manchester and one more in Nottingham. Like the providers above, it also comes with applications for Microsoft Windows, Apple Macs, iPhones & iPads as well as Android devices.
Pros:
Good connection speeds
Servers in many countries
Apps for all common platforms
Cons:
Occasionally poor response times
---
Private Internet Access
Private Internet Access (PIA) is a US-based VPN provider, and although this one doesn't offer flashy, colourful connection clients, it's proven to do exactly what is says on the tin – encrypt and perform well. PIA doesn't offer quite as many different international locations as some of the other services that made it into this list, but nevertheless, they've placed lots of servers in the locations that are available. In the UK, for instance, they have nearly 150 secured servers divided between London and Southampton. They currently have software for all popular operating systems, with the exception of iOS.
Pros:
Fast connection speeds
Apps for Windows, OS X, Android
Desktop app offers port switching, DNS leak protection and Internet Kill Switch
Cheap
Has large customer-supported forum
Cons:
No native app for iPhone or iPad
---
PureVPN
PureVPN have done a great job of vastly expanding their network over the last couple of years, to the extent where they now offer nearly as many server locations as Hide My Ass! A powerhouse among providers, the Hong Kong-based VPN service also has quite a few extra perks like its Smart DNS bolt-on, custom-designed clients for desktop and mobiles and nearly 100 UK servers to pick from.
Pros:
Many international server locations
Applications for all devices
Offers Smart DNS, Split Tunneling and Dedicated Streaming add-ons
Cons:
Windows application may not encrypt by default
---
How to access UK sites from abroad
VPN services work for both anonymising user traffic and changing IP locations, but if you're living far away in another country, connecting to a UK-based VPN server just to get a UK IP address assigned to your device is not the most efficient of currently available methods.
Up to now, the primary goal of this article has been to explain the security and censorship issues encountered specifically within Britain, leading us to recommend the most suitable VPN services for gaining anonymity for UK residents. But you might also be reading this because you are an expat or someone living overseas that enjoys watching UK television, for example BBC iPlayer, 4OD, SkyGo, Demand5, ITVPlayer, Amazon Prime UK, Netflix UK, and so on. The most recommended solution for gaining access to these from abroad is by using a Smart DNS service.
Smart DNS proxies are cousins to VPN, and are quite often offered by VPN companies as an additional part of the service. They work by changing your IP address only within your web browser, without applying any encryption. This option would work best if you just need to access geo-restricted content, and don't want to slow down your speeds by having to route through a distant VPN server that's located on the other side of the world. Here are a few of our favourite Smart DNS services (including VPNs that also offer Smart DNS):
If you'd like to learn more about how it works and see who else offers this service, we recommend checking out our detailed guide to Smart DNS proxies.
And if you would like to share your experience of using VPN services in the UK or accessing UK-only web services from abroad, feel free to leave your comment below.