Online gaming has grown exponentially in recent years with the explosion of tablet and smartphone use and the diverse range of games they support, not to mention the increased capabilities of games consoles to support multi-player modes and additional online-only features.
Online games can be broadly defined as any video game played over the Internet or other computer network. Such games are currently available on various platforms, including PCs, Macs, consoles, and handheld devices. Gamers can connect with others in countries across the world to play a wide spectrum of game types, including tower defense and other real-time strategy games, first and third-person shooters, driving and other sports games, puzzle and card games, and the increasingly popular massively multi-player online role-playing games (MMORPGs), such as the hugely successful World of Warcraft and numerous others.
As well as giving a brief overview of online gaming history, this guide recommends the best VPN providers for playing online. Gamers may not be aware that VPN encryption helps to protect user privacy and security when sharing information across networks, as well as improving game-play through increased ping-rates and protection from DDoS attacks.
Summary
---
Quick Links
---
A short history of online gaming
The first known electronic game came about in 1947 and involved a cathode ray tube to simulate a World War II inspired missile launch and radar display. New computer games were developed during the early 1950s, with the likes of NIMROD (1951), the very first digital computer exclusively designed to play a game, OXO (1952), one of the first to display visuals on a video monitor, and Spacewar! (1961), a two-player game where players attempt to destroy each other's starship. These early games were designed for one or two players on a single computer. By the late 1960s computers were able to support time-sharing, which allowed multiple users to simultaneously share a single computer.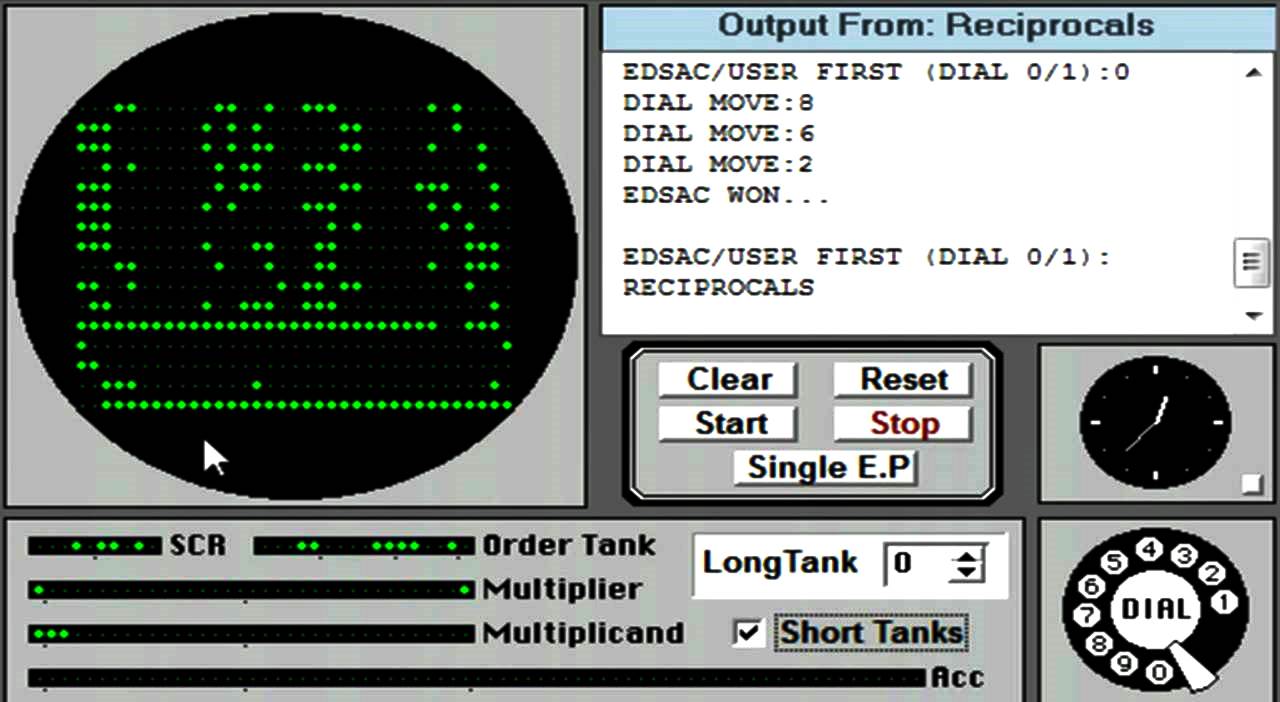 It wasn't until the late 1970s, however, that online gaming gained ground through the development of new technologies, such as packet-based computer networking, dial-up bulletin boards, Local Area Networks (LAN), and Wide Area Networks (WAN). These advancements led, ultimately, to the creation of the Internet in 1983, which was heavily invested in and among many offshoots, led in the 1990s to integrated software like Flash and Java, enabling users to play games over internet browsers.
Online gaming today
Online gaming has since snowballed into a colossal arm of the entertainment industry, with a huge emphasis on easy-to-play touchscreen games for smart phones and tablets, and shareable and personalized role-player and strategy games for Windows and Mac.
In 2014, 59% of US citizens played online games regularly, spending a total $21.53 billion. In 2013, 368 million Chinese were playing games online in an industry valued at $13.5 billion. For mobile phones, revenues for games are expected to double by 2017, while tablet revenues are expected to triple.
Online gaming has become a catch-all term for almost any form of online entertainment, bar video-on-demand, and constitutes the most popular form of online activity today. Many games today can be streamed online and are available for free, as seen with the rise in free-to-play MMORPGs, which attract gaming veterans and newcomers alike.
Benefits of VPN
Using a VPN to play games online is a smart move regardless of whether you'd like to protect your privacy and safety while playing over global networks, or want to unblock geo-restricted games and access larger networks of players.
Until quite recently, VPNs were unpopular among gamers because they were seen to increase in-game lag, but now providers have developed VPNs that mitigate a reduction in speed and specifically protect and enhance gaming experience. For one, gaming through a select VPN prevents DDoS attacks, which can be launched by unknown opponents and can lead to disconnection mid-game. VPNs can also help increase your ping rate during game-play, which is especially useful for fast-paced multi-player games where reaction speed is integral to game-play.
What's more, VPNs are an excellent way to overcome geo-restrictions, since many online games and networks are locked to a specific geographic region. VPNs allow users to change their IP address to a server in a country where geo-restrictions do not apply, allowing you to play a wider selection of games, as well as enabling you to join new gaming networks.

VPN Providers
---
1. IPVanish
IPVanish is among the larger providers with more than 200 servers in 60 plus countries. Currently, operations are based in the US.
Its VPN service provides encryption using the following protocols: OpenVPN (UDP or TCP), L2TP/IPSec, and PPTP.
Perhaps the most appealing feature for gamers is the desktop app, which boasts gaming-optimized servers for locating the nearest and fastest server to the user's location, which in turn reduces latency, as well as a toggle feature to switch quickly between servers and protocols.
IPVanish does not limit bandwidth and it operates a zero-logging policy for both connection and traffic data. What's more, numerous anonymous payment methods are available, including PaySafeCard and Bitcoin.
At the time of writing, there are three periods of subscription on offer with the one month, three month, and one year plans. The one year plan is $77.99 ($6.49 a month), three months cost $26.99, and a single month at $10.
Pros:
IPVanish app: gaming-optimized servers w/ reduced latency; toggle feature
200+ servers in 60+ countries
Several anonymous payment methods
Cons:
Simultaneous log-ins restricted to 2
---
2. HideMyAss
Hide My Ass(HMA) is already a well-established provider with a strong reputation for low latency, making it a smart choice for gamers. Based currently in London, the company is subject to UK data retention legislation. HMA clarify its position on its website, saying that it will only disclose personal customer data if it is legally compelled to do so. We sought further clarification when a chat with the provider's representatives revealed that no customer-specific data is ever stored in the United Kingdom.
HMA has a huge server range with 900 plus servers in around 210 countries, placing it among the largest providers around. The VPN service uses OpenVPN-TCP encryption as standard, users can also choose from OpenVPN-UDP, PPTP, and L2TP protocols.
The desktop app is easy to configure and includes some useful quirks, such as a server speed guide, a toggle feature for switching servers, and an auto-load feature. HMA does not record traffic logs, however does collect connection logs, which are stored for 2-3 months before deletion.
Subscriptions are time-bound with the 'Kick-ass' plan offering one month for $11.52, the 'Half-ass' package at $8.33 a month for 6 months, and the 'Smart-ass' service costing $6.55 a month for 12 months.
Pros:
Tons of server locations
HMA app: easy configuration, multi-platform compatibility, and handy features such as toggling and auto-load
Cons:
No 256-bit encryption with OpenVPN
1 month subscription more expensive than average
---
3. PureVPN
PureVPN is known for fast speeds, strong encryption, and a large server range with more than 500 servers in 141 countries. PureVPN is based in Hong Kong, which has lenient data retention and surveillance legislation when compared with mainland China.
The VPN service is 256 SSL or AES encrypted and offers the following protocols: PPTP, L2TP/IPsec, SSTP, OpenVPN, and IKEv2. Bandwidth is unlimited and the provider does not collect traffic logs.
Unlike many other providers, PureVPN's VPN subscription allows users to connect on up to 5 devices simultaneously, making it a smart choice for large households/families. Another benefit is that subscribers can include Smart DNS as an optional add-on.
There are several anonymous payment methods on offer, including Bitcoin and WebMoney.
Pros:
Multiple log-in with up to 5 active connections per account
500 servers in 141 countries
Strong encryption
Premium Add-ons available
Operating out of Hong Kong (lenient privacy laws)
Cons:
Smart DNS not sold separately
---
4. ExpressVPN
ExpressVPN is a large provider best known for fast speeds and for having one of the most wide-reaching servers networks with nodes in 100 cities in 78 countries. The company dates back to 2009 and is currently based in the British Virgin Islands.
Its VPN service offers 256-bit SSL-secured encryption and the OpenVPN UDP protocol is available as standard with the following available protocols: OpenVPN TCP, L2TP/IPSec, SSTP, and PPTP. Its network speeds are regarded as among the fastest available on the market.
The one month plan costs $12.95, six months is $9.99 a month, while 12 months is the best value for money at $8.32 a month. Anonymous payment methods include Bitcoin, Yandex Money, and WebMoney.
There are no restrictions on bandwidth and traffic logs are not collected.
Pros:
Wide-reaching server network
A reputation for fast speeds
30-day money-back guarantee
Cons:
More expensive than other providers
Limited in-app settings
---
5. Private Internet Access
Private Internet Access (PIA) does not have as widespread a server range as some of the other providers mentioned here, though it is well known for strong encryption and fast speeds. At the time of writing, there are more than 3,000 servers across 21 countries. PIA is based currently in the US.
It uses the following protocols: OpenVPN, L2TP/IPSec, and PPTP. Subscribers can log in on up to 5 devices simultaneously, there are no limits on bandwidth, and PIA do not collect traffic logs. What's more, the PIA website runs a busy user support forum.
A single month costs $6.95, 6 months is $5.99 a month, and 12 months is priced at $3.33 a month. Anonymous payment methods are accepted, including Bitcoin and OKPAY.
Pros:
Fast speeds
Connects on up to 5 devices simultaneously
Anonymous payment methods
On-site user support forum
Cons:
---
6. VyprVPN
VyprVPN has a solid reputation for fast speeds and strong encryption. The VPN service is run in-house by the Texas-based company – Golden Frog, which prides itself on data and privacy protection. Aside from their VPN service, Golden Frog also run an encrypted messaging service called Cyphr.
The VPN service has around 200,000 plus IPs across more than 50 locations worldwide. The following encryption protocols are supported: OpenVPN, L2TP/IPSec, and PPTP. There is also a customised OpenVPN protocol called "Chameleon" (in-app only).
VyprVPN offers closed-source applications for all major operating systems, including Windows, Mac OS X, Android, and iOS.
According to its website, no traffic or DNS logs are collected but connection logs are stored for up to 30 days. VyprVPN also offer a free trial, which gives users a taster of the VPN service with a 500Mb per month allowance – essentially a free, albeit limited, VPN subscription.
Three levels of premium subscription are available based on how many connections are allowed. The Basic package costs just $6.67 a month and allows one connection. Pro is $8.33 a month and allows two connections, and the Premier package is $10 per month and allows three simultaneous connections. All packages include varying degrees of free cloud storage.
Pros:
Wide range of server locations
Unique add-ons including cloud storage and an encrypted messaging service
Free trial available with 500Mb allowance
Cons:
Bitcoin not accepted
Free trial only supports PPTP protocol
Connection logs stored for 1 month
---