US ISPs need user permission before spying, rules FCC
The chairman of the US Federal Communications Commission (FCC), Tom Wheeler, has released new draft rules that oblige internet service providers (ISPs) to gain permission before spying on internet users.
The draft, which is referred to as the Broadband Consumer Privacy Proposal, requires ISPs to obtain permission before monitoring internet traffic or selling private information, including web browsing history.
Wheeler said the following:
Your ISP handles all of your network traffic. That means it has a broad view of all of your unencrypted online activity—when you are online, the websites you visit, and the apps you use. If you have a mobile device, your provider can track your physical location throughout the day in real time. Even when data is encrypted, your broadband provider can piece together significant amounts of information about you—including private information such as a chronic medical condition or financial problems—based on your online activity.
The FCC decided not to ban pay-for-privacy schemes though the new rules require ISPs to notify customers about the types of information they collect, as well as specifying how they plan to use and share information and identifying the types of third parties they share the data with.
ISPs wanting to share anonymized data without consent must ensure that the data cannot be linked to specific individuals or devices. ISPs must also notify customers about data breaches within 30 days as well as notifying the FCC within seven days.
Unsurprisingly, USTelecom, a group of lobbyists that represent ISPs, including AT&T and Verizon, has stated its opposition to the changes. Its President, Walter McCormick, said the following:
Consumers are best served when privacy rules are clear and consistent across the entire Internet. We are concerned… that the commission, which has no expertise with regard to determining the content of speech, is now attempting to redefine what consumers may regard as sensitive. In this regard, consumers would be better served if the FCC were to defer to the expertise of the FTC in this area, and the two agencies were to pursue a uniform approach.
The drafted rules will go to a vote 27 October 2016, where they are expected to pass.

Russian anti-piracy chief arrested in fraud investigation
Police in Russia have arrested Maxim Ryabyko, the chief of one of the country's anti-piracy agencies. Initial sources suggest that Ryabyko offered his help in a criminal investigation against an Internet entrepreneur with alleged affiliation with the pirate site Lib.rus.ec in exchange for 50 million rubles.
Russia's Ministry of Internal Affairs confirmed they had made the arrests. Irina Volk, a spokeswoman from the Ministry, said that the men were arrested in a café in the centre of Moscow on Thursday on suspicion of fraud. Both have now been released on bail.
Ryabyko is the Director General of Association for the Protection of Copyright on the Internet (AZAPO). Reports state that he was arrested in Moscow earlier this week along with his friend. According to reports, both were aiding a criminal investigation against a local Internet entrepreneur in return for 50 million rubles ($800, 000).
According to reports, the investigation concerns the pirate book library Lib.rus.ec. AZAPO announced that the site was being investigated in both Russia and Ecuador meanwhile the operators have not been found. It's also likely that the Russian digital content service iMobilco is also involved, which reportedly charged for access to books without compensating copyright holders.
Another recent report stated that Russian authorities carried out at search at the home of iMobilco's founder in Moscow, Nikolai Belousov (the person alleged to have offered the 50 million rubles). AZAPO's General Director denies all allegations including the arrest itself. The anti-piracy group has also been in the news recently concerning its attempt to block the prominent torrent site RuTracker and to limit copyright infringements on popular sites including social media giant VK.com.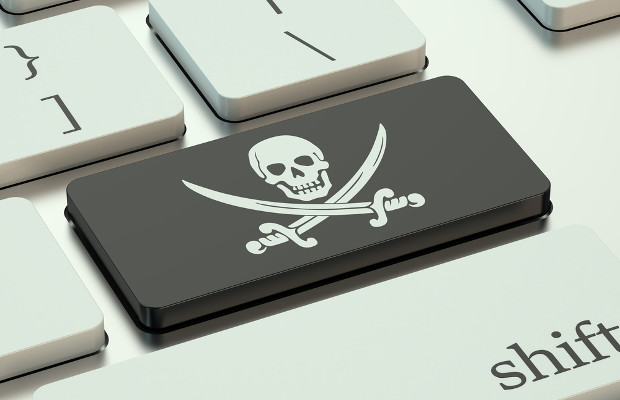 Chrome and Firefox again blocking "phishing site" The Pirate Bay
Both Chrome and Firefox web browsers are once again blocking direct access to The Pirate Bay's download pages. As Google's safe browsing program has it, ThePirateBay.org is a "deceptive" and "partially dangerous" site that may steal user information.
Chrome and Firefox have begun blocking the torrent detail of the site due to alleged security issues. The homepage and various categories can be accessed without problems but navigating to a download page lands users on an ominous red banner.
Chrome's warning reads:
Deceptive site ahead: Attackers on Thepiratebay.org may trick you into doing something dangerous like installing software or revealing your personal information.

Google Safe Browsing recently detected phishing on thepiratebay.org. Phishing sites pretend to be other websites to trick you.
Firefox shows a similar warning, as do all applications and services using Google's safe browsing database. According to Google, the torrent site is affiliated with a phishing effort, where it is alleged that malicious phishers will steal the personal information of visitors.