---
VPN Unlimited is a virtual private network provider operating as a subsidiary of New York-based KeepSolid Inc. Its parent company specialises in development of online security and productivity solutions.
Among other products offered by KeepSolid are Photo Transfer WiFi, Private Browser and To Do Checklist. But for this review, we will focus on its VPN service, taking a better look at the VPN Unlimited server range, privacy policy, encryption techniques, software and applications, network performance and price.
---
Quick links
---
VPN Server network
At the time of writing, the provider's homepage indicates that the service currently offers access to over 50 locations in 38 countries. However, its website's FAQ section mentions that a comprehensive server list is only available to view from within one of the bespoke VPN Unlimited applications.
Putting ourselves in the shoes of a potential customer with every intention of conducting proper due diligence prior to purchase, we downloaded the VPN Unlimited Windows client and found that the following server locations are available:
As indicated above, VPN Unlimited offers access to multiple torrent-friendly servers. The rest of the servers, over which torrent/P2P traffic is not permitted, are marked in the app's server list with "Torrents".
---
---
Privacy policy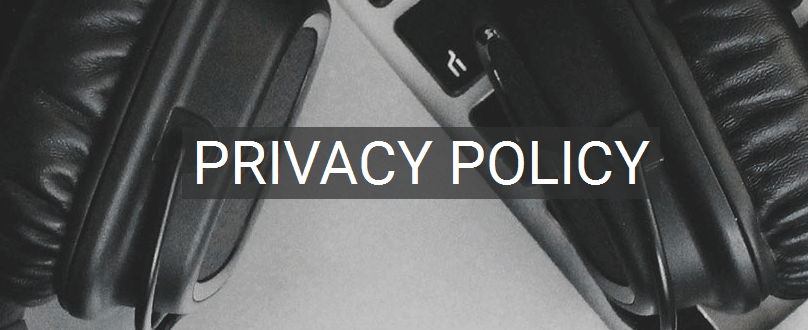 VPN Unlimited's website contains the relatively detailed Privacy Policy and Terms & Conditions pages, enabling customers to familiarise themselves with the company's rules on logging and other important facets of the service.
According to the policy, KeepSolid/VPN Unlimited "does not collect or log any user activities while using any of their VPN services". During a chat with one of the company's representatives, we were told the following:
"We do not keep the logs of the websites our customers visit, we only store the data related to the amount of traffic downloaded by the user."
Upon further conversation, we were told that VPN Unlimited keeps IP addresses and connection timestamps for a period of one week. These are commonly known as basic "connection logs".
In our experience in reviewing VPN services, we have only come across a small handful of providers that claim to keep neither traffic nor connection logs. In fact, it's a fairly standard practise, even for the more 'privacy-minded' companies, as the information is commonly used to improve essential aspects of the service. Nevertheless, the shorter the stated period, the less of a risk is posed to user privacy.
All customer information, including provided email addresses and payment details, are stored in the form of an encrypted binary file on an undisclosed server.
Privacy during registration and payment
The registration process with VPN Unlimited is quite straightforward, although bears some slight differences to its competitors. Each user account is centred around KeepSolid, which, in addition to VPN Unlimited, encompasses access to all KeepSolid products.
It's worth noting that KeepSolid allows users to manage an account (or sign-in) with Facebook or Google Plus. However, we wouldn't suggest using this option for privacy reasons as it requires syncing your social media profile with your VPN provider.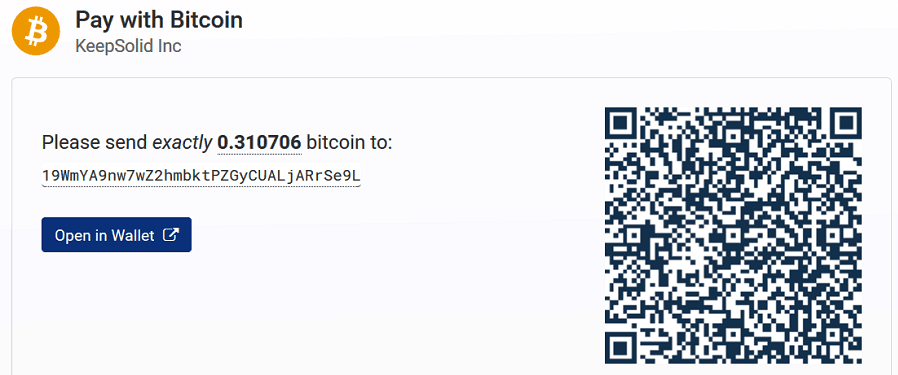 When signing up for VPN Unlimited, customers will be prompted to provide an email address, followed by a desired account password. Then, having chosen a suitable subscription plan, registrants can choose the preferred payment method out of credit/debit card, PayPal, Amazon Payments and Bitcoin. Additionally, if the user has already downloaded one of the mobile apps, he/she can utilise iTunes or Google Play in-app purchases in order to activate the service.
Note that when paying by card, customers will be required to disclose their name and address, and payments will be processed by prominent third party checkout intermediary – Paymentwall.
User identity will likewise be disclosed when opting to pay with PayPal or Amazon. Therefore, if the customer wishes to fully conceal their identity on signup, it is recommended to purchase the VPN using Bitcoin.

Encryption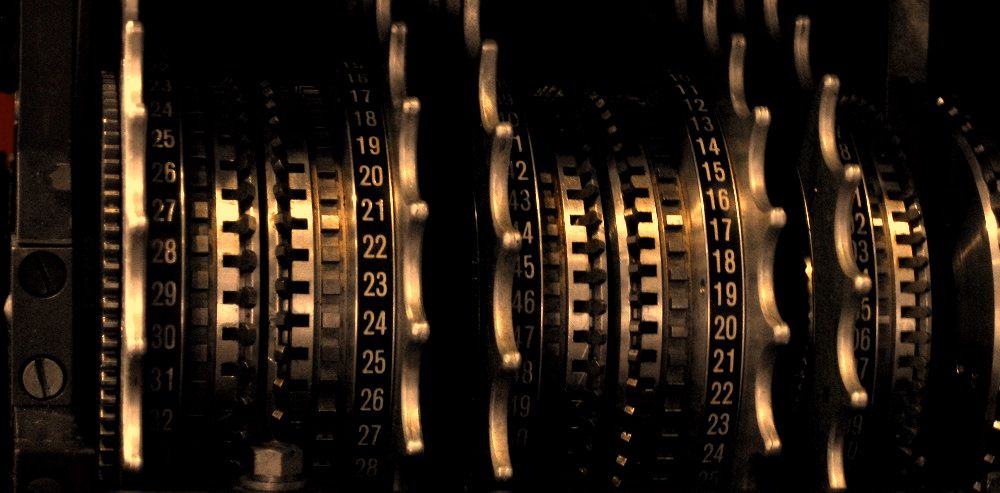 In terms of encryption, VPN Unlimited applies varying ciphers for the different operating systems its native clients are built for.
We were not able to locate information related to encryption methods on the VPN Unlimited website. But having contacted the company directly, we found that they were happy to provide us with the details:
Windows, Android and Linux clients
Its Windows, Android and Linux apps default to OpenVPN with Blowfish 128-bit in CBC mode, but when switched to "Stealth Mode" – and this is a setting we will touch in more detail shortly, the applications use OpenVPN with AES 256-bit cipher with SHA1.
The default encryption setting is arguably the better for that intricate balance between speed and protection; while the latter – "Stealth Mode" – will enhance security that much more, albeit at the expense of the user's connection speed.
Mac OS X, iOS and Windows Phone apps
On Apple Mac, iOS and Windows Phone, the connection is encrypted using L2TP/IPsec (by means of the operating system) with AES-CBC-128-bit keys. At the moment, the provider states, there is no protocol/encryption switching available in the apps, however they do intend to implement this in future.
---
---
VPN Software

VPN Unlimited offers custom-built applications for all common operating systems including Windows, Apple Mac OS X, Android and iOS (for iPhone and iPad users). What's particularly intriguing though, is the fact it also has native apps for Linux and even Windows Phone – something we haven't seen with other providers that we've reviewed.
To better understand how well VPN Unlimited works, we tested the service out using its own bespoke clients. In our case, we tried out its applications for Windows and Android.
Download links for each OS-specific app can be found by opening the "Downloads" navigation menu item on the provider's website.
Windows client

Having downloaded, installed and launched the VPN Unlimited client for Windows, we were prompted to either create a KeepSolid account or sign in using an existing KeepSolid ID or, alternatively, via Facebook or Google Plus. As we had already registered with KeepSolid, we entered our login details, after which the client opened up our user dashboard.
Following completion of installation, the VPN Unlimited icon will appear in the Windows task bar. At the moment it is greyed out, as there isn't an active connection.
The client initially greeted us with a map, pinpointing our real IP address location. Dotted across the client window are all available VPN Unlimited server locations. However, the map is not interactive, and the locations are not selectable. Therefore, to choose a specific server, we would need to go to the next menu tab on the left-hand side of the window. But before we connect, let's explore the other tabs to see what else the application has to offer:
Account tab
The Account tab contains several sub-sections:
Statistics: Displays which devices were used to log in to this VPN Unlimited account. By clicking on our device, we can view some basic bandwidth usage stats.
Change account password: Self explanatory (Note that changing the password will also affect your main login to the VPN Unlimited website).
Network settings: Offers three toggle-enabled options including Repair Connection (aids in re-initialising system network settings by clearing ARP table, flushing local DNS cache and re-requesting DHCP data for all network interfaces); Stealth Mode (applies 256-bit encryption over TCP 443 port); Stop DNS Leak (assigns Public DNS by Google to your network settings):
Information tab
For the most part, the Information tab contains external links, including to VPN Unlimited social media pages, our customer control panel and the FAQ page on its website. Plus, there are several Mailto links, including for leaving user feedback, sharing info on the service with friends and for contacting tech support.
The very last link navigates to a three-step, in-app tour, which answers some common customer questions including "What is VPN?", "Why VPN Unlimited?" and "How to use VPN?".
Buy More tab

The Buy More tab lists each available subscription plan with the option to navigate away to the provider's website in order to complete the purchase.
When an account is active, the client will display the number of days left to use the service right above the Buy More tab title. This will act as a convenient indicator to when it is time to extend the subscription.
Servers tab
Finally, we are ready to connect, and to do this, we headed back to the Servers tab which brings up the full list of available VPN nodes.
The first option in the list allows us to select the most 'optimal' server for our location. As later tests showed, the client selects the nearest server to our geographic position.
Location-specific servers are marked with an icon of the country's flag. Additionally, the list displays the server load of each node. The vast majority of servers bear a workload of under 10%, however, there are a couple of nodes in the list that either have low bandwidth or simply a lot of active users as they currently show a workload of above 70% – these particular servers are located in France and Russia.
As mentioned earlier, most servers in the list have the struck-out word – "Torrents" attached to them. This means that BitTorrent/P2P transfers are not permitted through that connection, and your torrent traffic may be throttled; or worse – your account may be suspended.
Nevertheless, there are currently four torrent-friendly servers in operation, with three of them located in Europe, while the fourth is based in California.
Connecting to VPN server
Now that we are familiar with how the client looks and works, we are ready to establish a VPN connection. For this example, we picked a server in the United Kingdom (Hampshire), which currently bears an 18% user load.
To connect, we selected from the list and flicked the On/Off toggle switch in the top-left corner of the window, after which the connection was initiated.
After around ten seconds, the connection to the server was established, which meant that our computer was now assigned with a brand new, dynamic IP address and our internet traffic, in its entirety, was now subject to strong encryption.
Upon successful connection, the map in the client dashboard began to display our new virtual location and IP, while the connection status above was marked as "Connected". An additional taskbar notification displayed in the bottom-right corner of our monitor:
Having double-checked our new IP address on a third party lookup site, we were happy that the VPN client and server were working without issues.
Also, if you opt to use the "Stop DNS Leak" option from the client network settings, ensure to run a quick DNS leak test to find out if the new DNS servers were successfully assigned to your network connection. If it worked as intended, the results should display Google's Public DNS as in the screenshot below:
---
---
Android app
Next, we tested out the VPN Unlimited app for Android. The application is available to download directly from the Google Play store by searching for "VPN Unlimited".
Once installed and launched, the app prompted us to sign in to our KeepSolid account:
Home screen
In its features, the app is nearly identical to its Windows counterpart, with the only noticeable exception being the mobile-optimised interface:
At the top of the main screen, next to the VPN Unlimited logo, is an indicator displaying four unread notifications. Tapping on this icon opens a small menu (see second screenshot above); most of its options are intended for sharing an update with our social media contacts.
The information icon at the top-right opens a new page which contains more of the same social sharing buttons, in addition to external FAQ and technical support links.
The home screen displays the now-familiar map along with a marker for our own IP location. Directly below this map is the server list, through which we can scroll by swiping from right to left.
In the footer of the home screen, we have information on how long is left on our subscription, accompanied by a "Buy More" button for extending or upgrading the service.
Below that is our KeepSolid ID which, when tapped, navigates us to the main Options screen, and this is the section that we'll head to next.
Options screen
The app's options screen brings up multiple categories, most of which we have already seen in the desktop client:
Statistics: Displays information on all devices connected to the account.
Redeem a code: If you're lucky to have stumbled upon an active promo code for extra subscription time, this is the field where it can be redeemed.
Change account password: Self-explanatory (if you change the password for the mobile client, your login will change for all desktop versions as well as for the VPN Unlimited website).
Password Protection: As explained in its footnote, enabling this option will prompt users to enter their password each time the app window is opened; so if you have a complex KeepSolid password, and don't have a password manager on your mobile device, it's better to leave this setting turned off.
Proxy Server: Allows us to run our web-browser traffic through an independent proxy server.
Stealth Mode: Implements 256-bit encryption keys over TCP port 443. When enabled, this option provides optimal VPN security, however, it will slow down connection speeds due to higher overheads.
Connecting to VPN server
We've skimmed through the in-app options and are now ready to connect to a VPN server. To do this, we headed back to the home screen and tapped the preferred server location (for this example, we chose Toronto, Canada).
As expected, our smartphone requested permission to grant the app access to our network traffic. After ticking the box to confirm that we "trust this application", the connection proceeded to initialise:
After a few moments, the connection to the Toronto server had successfully established. To confirm this, our device displayed its native key icon at the top of the screen, indicating that a VPN connection was active. An IP lookup returned positive results, showing our virtual location as Toronto, Canada:
To disconnect from the VPN, open up the home screen once again and tap in the centre to toggle the connection "Off".
Alternatively, you can open up your device's notifications screen (swipe from top to bottom), where you will see the current "connected" status of the VPN. Tap the notification, then choose "Disconnect".
Manual setup
VPN Unlimited does not currently host manual setup tutorials on its website, however, the provider has told us that its support team can send out instructions to individual users with 1+ year subscription upon request. Configuration manuals are also sent to users whose operating systems are not supported by its bespoke client.

Speed test
Once we were familiar with the apps, we tested a few VPN Unlimited nodes for performance. Below are the results based on speed tests conducted using a 17Mb/s fibre broadband connection out of the United Kingdom:
1. California, USA server – [Download: 13.32Mb/s] / [Upload: 1Mb/s]
2. Texas, USA server – [Download: 9.26Mb/s] / [Upload: 0.93Mb/s]
3. London, UK server – [Download: 17.02Mb/s] / [Upload: 0.94Mb/s]
4. Frankfurt, Germany server – [Download: 17.46Mb/s] / [Upload: 1.01Mb/s]
5. Seoul, South Korea server – [Download: 9.06Mb/s] / [Upload: 0.99Mb/s]
6. Sydney, Australia server – [Download: 15.37Mb/s] / [Upload: 0.89Mb/s]
---
---
Add-ons
In the beginning of this review, we touched on the fact that KeepSolid offers quite an extensive and diverse catalogue of apps and tools. Out of the eight currently offered products, KeepSolid has, for the moment, decided to combine only one of its other products together with a VPN Unlimited subscription.
The product in question is called To Do Checklist. It is a mobile application that is currently servicing iOS users only. The app is an advanced task manager which features a host of built-in reminder and sharing options.
The app uses TLS encrypted data channels with 2048-bit DH groups.
Customers should also keep in mind that KeepSolid offers an entire range of diverse, online tools. Aside from the VPN and To Do Checklist, the parent company's website exhibits applications for various purposes, such as Private Browser – a privacy-centric mobile browser (iOS only) and WiFi Hotspot Protector – a VPN application (iOS only) that connects to the nearest available VPN server and encrypts all inbound and outgoing data.
Tech support
VPN Unlimited does not currently offer live chat support, but does have the standard email/ticketing system for troubleshooting and technical inquiries. This is accessible from the user's personal dashboard.

Pricing
The provider currently breaks down its subscription packages into six distinct plans which differ from each other based on length of the billing cycle and, accordingly, the price. VPN Unlimited also offers two bundled plans that include access to the aforementioned To Do Checklist app, in addition to the VPN.
VPN-only packages
Below is the breakdown of the VPN-only subscription packages offered by VPN Unlimited:
Vacation [$2.99 for 10 days]
Economy [$4.99 for 1 month at 33% discount]
Standard [$8.99 for 3 months at 56% discount]
Professional [$24.99 for 1 year at 67% discount]
Premium [$69.99 for 3 years at 70% discount]
Infinity [$129.99 for lifetime at 70% discount]
Suite packages (bundled with To Do Checklist iOS app)
Below is the breakdown of the VPN Unlimited bundled subscription packages, featuring the VPN service together with the To Do Checklist app – also developed by KeepSolid.
VPN+To Do Checklist [$33.99 for 1 year at 65% discount]
VPN+To Do Checklist [$69.99 for 1 year at 77% discount]
Payment options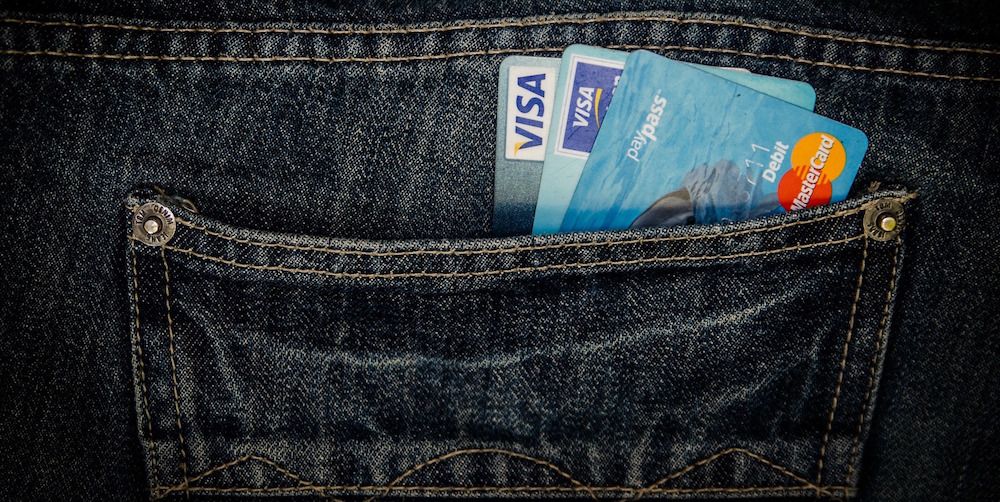 We did mention the current available payment methods in the Privacy Policy section of the review, but for clarification – VPN Unlimited accepts payments via credit/debit cards (Visa, MasterCard, American Express), PayPal, Amazon Payments, Bitcoin and Paymentwall.
Mobile users can purchase or upgrade their VPN Unlimited accounts directly through the app using either iTunes or Google Play in-app purchase systems.
The provider operates with a 7-day moneyback policy, however, the refund process route depends on which payment method you opted to subscribe with. For example, purchases made via Amazon would need to be claimed back through Amazon.
Free Trial
VPN Unlimited offers a 10-day free trial for all new users and does not require any card details in order for it to be activated. To test the service out, you would need to create a KeepSolid account (this can be done on the VPN Unlimited website; link below) and download the VPN Unlimited application for your device. At the point of launching the client, your account will already be credited with 10 days' free service.
---
---