Like any other mobile device with access to the internet, iPhones need to be protected — not only the phones themselves, but also the data that is being sent and received during use. The best way to do so is with VPNs, and today, we are going to explain why you need a VPN, as well as which ones are the best for your iPhone.
In this guide 🔎
---
What is the top VPN for iPhone?
Based on our tests and research, we have picked ExpressVPN as the top VPN app for iOS devices, including iPhones and iPads.
👉 Save 35% on 12 months with ExpressVPN
What is VPN on iPhone?
A VPN is an app offered by a VPN provider. There are countless VPN services out there, although they all differ when it comes to the quality of service, available features, and more.
Some are premium services, while others are free, although it is not recommended to use the latter unless you're sure you know the company behind it. We will explain why that is later in the guide.
The purpose of a VPN app is to protect your online privacy, as it can encrypt your data, hide it from view, and even provide you with a certain level of anonymity, by hiding your IP address. In doing that, it shields your identity, location, and even your online activity.
Do I need a VPN on my iPhone & iPad?
Now, this is the big question, and the simple answer is — yes, it's recommend to use a VPN.
As you may know, the internet can be a pretty risky and intrusive place. You can do and learn a lot on it, but it also comes at a price, as the vast majority of online services you use collect data on you.
Your information can then be gathered by advertisers, data collectors, governments, hackers, and even your own internet service provider (ISPs).
It's imperative to protect your data on your iPhone, iPad or any connected device, as in doing so, you also protect yourself, as well as those closest to you.
In addition, a good VPN will allow you to access blocked or restricted content from wherever you are in the world.
The best VPNs for iPhone and iPad 🏆
Now that you know what VPNs do and why you need them, here are some of the best apps that you should consider using on your iOS device.
Our score
User rating
Our score
User rating
Price $6.67 p/mo
Pros
Verified no-log VPN
Based in BVI (no data retention)
Great speeds & very reliable
User-friendly applications
Strong security features
Works with Netflix & other streaming services
Torrents allowed (any server)
Live chat support
ExpressVPN is a great VPN service for iPad & iPhone, based in the British Virgin Islands.
It's one of the biggest and most popular VPNs in the world, as it is fast, secure, perfect for streaming, torrenting, or just casual browsing.
ExpressVPN has more than 3,000 VPN servers located in over 90 countries, meaning that you can connect to any of its locations and appear to be located in the same place.
This lets you bypass censorship and geo-restrictions, hide your own location, and more.
It doesn't keep logs, it is available on virtually any connected device you can think of, and it has a 30-day money-back guarantee, which provides you with a full refund if you change your mind about using it.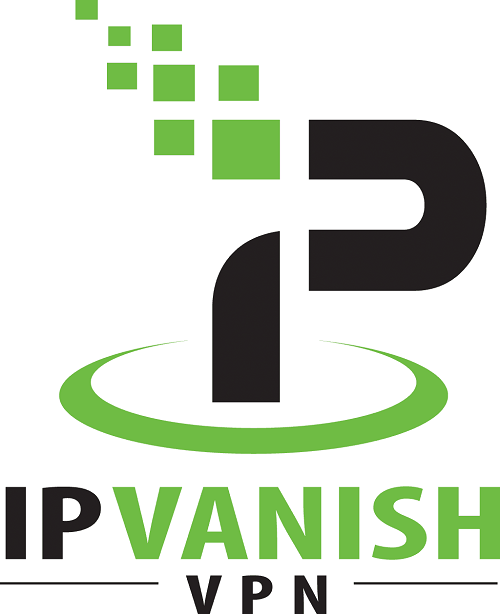 Our score
User rating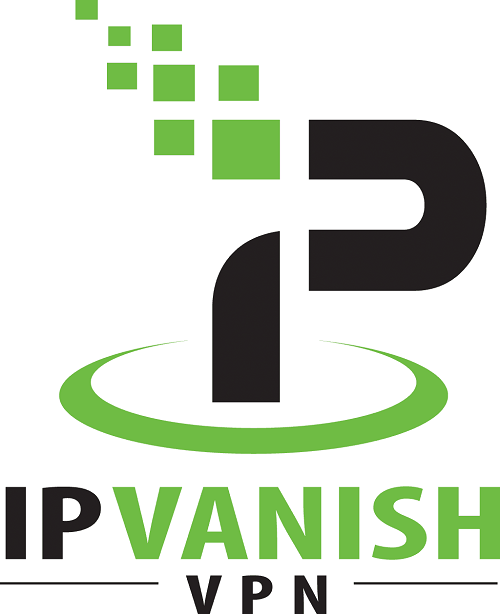 Our score
User rating
Price $3.33 /mo.
Pros
No logs (and verified)
1,400+ servers, 70+ locations
Works with Netflix & Kodi
Strong security: kill switch & leak protection
Torrents allowed
Unlimited connections
Offers phone support
Cons
Does't work in China
Based in US
Next, we have IPVanish — a respected VPN service that has over 1,600 servers in 70+ different locations for your iPhone or iPad.
In total, it has servers in over 50 different countries, offering over 40,000 IP addresses for you to use to mask your own.
IPVanish offers connections with numerous VPN protocols, strong encryption, and can be used on any iOS device, alongside many non-Apple systems and platforms.
It has 24/7 customer service via live chat, but is likewise one of the few providers to offer phone support.
IPVanish will help you bypass censorship, unblock streaming services, and — thanks to its zero log policy — will keep your online data private.
Our score
User rating
Our score
User rating
Price $4.19
Pros
Advanced privacy features
Zero logs & no leaks
Ridiculous speeds
Based in Panama (no data retention)
Works in China
Designated servers for torrenting
Includes Smart DNS
Simplistic apps
Cons
No split-tunnelling on desktop
NordVPN is another major VPN service provider that has gone through all of our VPN testing and checks without any issues.
In fact, you'll rarely find a review that speaks ill of it.
NordVPN is based in Panama, which is another privacy-friendly jurisdiction that allows it to deliver on its claims of not keeping user logs.
It has all the best security features, including tough encryption, the kill switch, and even some more advanced tools, like ad-block, tracking protection, Tor over VPN, and more.
At the same time, it is very easy to use — just open it on your iPad/iPhone, find a location you wish to connect to on a map and tap it. That's it.
NordVPN offers over 5,300 servers in nearly 60 countries around the world, so you're very likely to find a location close to yours to reach optimal speeds.
It is also one of the best and most reliable services for unblocking Netflix in the VPN industry.
💡 Did you know: Our reviews of VPN services have shown NordVPN is justifiably one of the top rated providers available today.
Our score
User rating
Our score
User rating
Price $3.33
Pros
No-log certified' since 2018
Big, regular discounts and offers
Decent OpenVPN speeds
Optimised for streaming
Live chat support
Lots of international payment options
Up to 10 connections
Cons
Bloated apps
Used to log
Support not always responsive
Nearing the end of our list, we have PureVPN.
This is a service with powerful internet security, over 6,500 high-speed servers available around the world, and dedicated apps for over 20 platforms (iOS devices included).
PureVPN also lets you connect up to 10 devices at the same time, which makes it great for those who need to protect their entire household's iPhones, iPads, and other devices.
It also has very affordable prices. However, in case you pay for it and don't like it, you can always get a full refund if you request your money back within 31 days from the moment of purchase.

Our score
User rating

Our score
User rating
Price $2.69
Pros
Great speeds & supports WireGuard
Zero logs (verified)
Strong encryption & security features
Works with Netflix, Prime Video & Disney+
Allows torrents
Slick apps & browser extensions
Up to 10 connections
Cons
Might not work in China
Based in US
Last, but not least — we have Private Internet Access, or PIA.
This is another veteran and well-regarded service that is known for advanced security, no traffic logs, and great speeds.
PIA is very easy to use, with instant setup. At the same time, it uses some of the newest and most advanced security protocols, including OpenVPN and WireGuard.
It also features powerful encryption, and can block ads, trackers, and malware.
Like our previous entry, it allows you to connect up to 10 devices simultaneously.
It is, without a doubt, a VPN with one the largest server networks on this list, featuring over 24,000 servers in 70+ countries.
PIA works brilliantly on iOS devices (iPhone & iPad) but is likewise compatible with PC, Mac, Android, Linux, routers and web browsers.
What are the best free iOS VPN apps?
As mentioned before, there are free iOS VPN apps available to download from the App Store.
However, most of them are not recommended, as they are typically too slow and offer only a handful of servers to connect to. This frequently results in overcrowding, hence the slow speeds.
💡 ProtonVPN is our top recommended VPN that's FREE and is actually good at keeping your data safe.
But, we understand that not everyone is ready to pay for a premium VPN just yet. With that in mind, we can recommend two safe, free VPNs, although you should remember that they also come with their own limitations.
ProtonVPN offers both free and paid VPN services. It's a Swiss company where strict privacy laws make it a decent jurisdiction for VPNs.
Its free version is as safe for use as the premium one, although it does have some limitations, such as the fact it only lets you use 3 servers.
But, if you want to enjoy the full experience — including the ability to unblock Netflix — you will need to upgrade to a paid plan.
The second free service you can use safely is TunnelBear VPN.
Like ProtonVPN, TunnelBear also has a premium version which provides a much richer experience.
But, its free service will do in a pinch.
The biggest limitation of TunnelBear's free plan is the low bandwidth allowance.
You see, TunnelBear provides unlimited bandwidth for its premium users. However, if you want to use it for free, you will only get 500 MB of data per month. This isn't much, and you can spend it all rather quickly if you use it, say, while streaming videos.
But, for casual browsing in a safe way, you can likely stretch it out and have it last for a few days, if you choose to use the bandwidth sparingly.
How does VPN work on iPhone?
When you use a VPN on an iPhone, all you need to do is select a server and connect to it. You can also easily enable or disable an app in the Settings app by finding the VPN slider.
Meanwhile, the VPN app starts a process during which it uses a security protocol to create a secure tunnel for your data to flow through.
As a second line of defense, VPN also encrypts all the data that travels through that tunnel.
Lastly, it hides your own IP address and assigns you one tied to the server and the location to which you have connected, thus protecting your location and identity.
How to turn off VPN on iPhone?
VPNs are extremely easy to turn on, as we have explained already. Turning them off is even easier, as all you need to do is go to your Settings app, and find the VPN slider, right underneath Personal Hotspot.
Simply tap it once and it will be disabled. Tap it again if you want to re-enable it.
iPhone VPN FAQs
What is a VPN?
VPN, or Virtual Private Network, is a technology capable of hiding your data, bypassing geo-restrictions and censorship, and more. It can keep your data safe even when you connect to unsecured public Wi-Fi.
Are all VPNs safe to use?
While there are many safe VPNs, there are also plenty of them — free and premium — that will log your data, either due to the need to sell it to make money for maintaining their services, or because they are obligated by the laws of their home country, or even pressed by authorities.
Are free VPNs worth it?
Free VPNs are either limited, unreliable, or high-risk— There have been past cases of hackers running free apps to mine users' data
What is the iPhone VPN icon?
The iPhone VPN icon is very easy to recognize. It simply includes the letters "VPN" surrounded by a rectangle.
If you see this icon at the top of your iPhone/iPad, it means that the app is on, and that your data is being protected.
What does VPN configuration mean?
The VPN configuration area in your iPhone's settings is the built-in iOS VPN client. Here you can manually configure your VPN connection by entering the needed parameters supplied by your provider.
How do I add a VPN profile on an iPhone?
Adding a VPN profile to your iPhone or iPod is very simple and quick. You can do it on your own in only a few short steps. After that, you will be able to fully benefit from all the security and privacy features that the VPN has to offer.
To start, simply unlock your iPhone and then follow these instructions:
Open settings
Select General, and then VPN
Tap "Add VPN Configuration"
Your network admin will provide the necessary data
After the process is completed, hit "Done" and the profile will be saved.
Will a VPN drain my battery?
Unfortunately, yes. VPN apps are typically very lightweight, but they do a lot of work that require overheads when enabled. Some assessments claim that VPNs can drain anywhere between 5% and 15% more battery than you would spend if you did not use one.
How can I route all traffic through the VPN?
In order to route all of your iPhone traffic through the VPN, you need to:
Open your VPN app and connect to one of its servers
Turn on the Airplane Mode on your iPhone. That way, all network connections will be disabled, and the VPN will be disconnected
Turn Airplane Mode off for network connections to be reestablished and routed through a VPN.
Why is my iPhone VPN not working on WiFi?
The main reason why your iPhone VPN isn't working properly on a WiFi network is likely because the VPN app malfunctioned and a kill switch terminated your internet connection.
Another reason could be that your data connection disrupted the VPN, causing it to get stuck. You can try fixing it by resetting your network settings (Setting > General > Reset). Then, enter Reset Network Settings, enter your passcode, and confirm.
---
The best VPNs for iOS (recap)
Let's recap one more time our top picks for iOS users along with the best, current VPN deals that will help you save some coins while you're shopping.