Even if you've never purchased a VPN before, by now you've probably heard of ExpressVPN. It has become something of a household name on the VPN market, and a simple online search for an 'ExpressVPN review' brings up countless articles, videos and ads.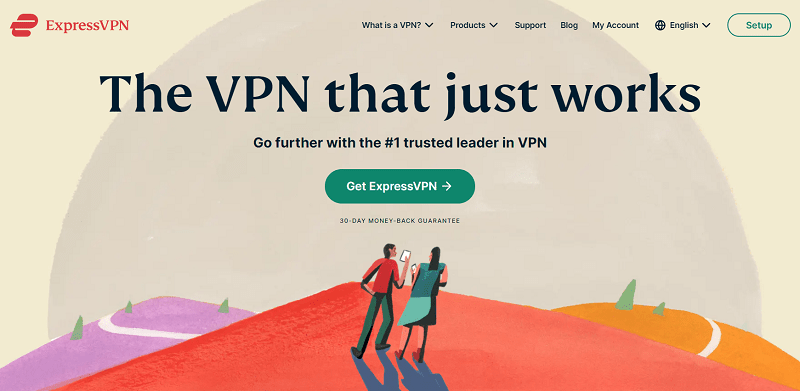 How impartial some of these 'reviews' are is a topic for another day.
But for my ExpressVPN review, my goal was to answer a few, simple questions about this hugely popular VPN service and the company behind the product:
To answer these questions, I used ExpressVPN for an entire month as well as run extensive research into the company behind the VPN.
ExpressVPN overview
| | |
| --- | --- |
| 📍Based in | British Virgin Islands |
| 🏷 Price | $6.67 per month |
| ⚡ Speed | 336 Mb/s |
| 📃 Logs | No (audited by PwC) |
| 📱 Apps | Windows, Mac, Android, iOS, Linux, Chromebook, Kindle Fire, NOOK, Chrome, Firefox, Routers |
| ✅ Works with | Netflix, Amazon Prime, Playstation, Xbox, Nintendo Switch, Apple TV, Amazon Fire TV Stick, Smart TVs |
| 🍿 Works with Netflix | Yes |
| ⬇️ Torrents | Yes |
| ↩ Refund | 30 days |
| 🆘 Customer support | 24/7 live chat |
| 🔗 Website | ExpressVPN.com |
What is ExpressVPN?
ExpressVPN is a well-known, paid virtual private network service based in the British Virgin Islands.
It offers software/apps for many operating systems, including PC, Mac, Android, iOS, Linux as well as Smart TVs. It's also compatible with various streaming platforms like Netflix, Kodi, Amazon Price.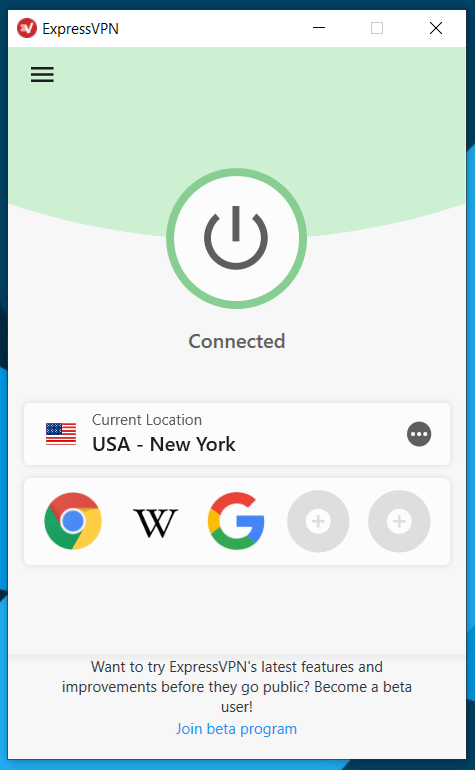 ExpressVPN is also a P2P-friendly VPN, meaning it allows torrenting on its network.
Many VPN reviews tout ExpressVPN to be the top VPN service available on the market, claiming it to be the fastest and most secure VPN. However, not all of these websites have actually put ExpressVPN through a real, impartial test.
So why do I think my ExpressVPN review is any different?
Well, if the product genuinely good and worth your money, I'll tell you about it. But if the service is rubbish, I'll call it out.
Read on to find out the results of my ExpressVPN test and review.
ExpressVPN price – a bit more expensive than the market
ExpressVPN costs slightly more than your average VPN service.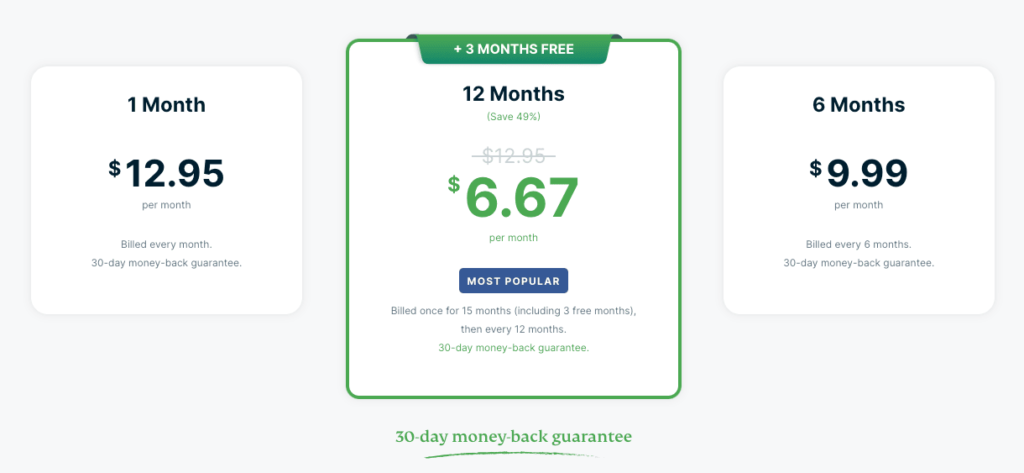 But having a higher price than most of its competitors on the VPN market has seemingly had little effect on the provider's popularity.
The provider offers three subscription cycle: monthly, semi-annual and annual.
ExpressVPN coupon
ExpressVPN rarely runs special promotions. But that doesn't mean it never happens.
The provider has been known to offer 3 months' extra service on its annual plan.
But for the time being, the biggest saving you can get with ExpressVPN is on its 12-month plan, which will save you 35% from the basic plan price.
Alternatively, our VPN deals page has all the latest and hottest offers listed in one place.
ExpressVPN free trial – can it be tried out at no cost?
ExpressVPN does not offer a free trial.
The provider does market a 'risk-free' trial (kudos to the ExpressVPN SEO team). But essentially, this is a prompt to sign up to a paid subscription with the option to request a full refund within 30 days of signing up.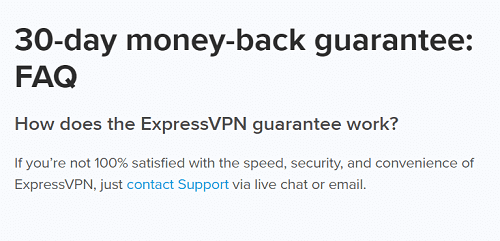 You'll still have to enter your payment details to get started. And if you plan to request your money back, you'll need to contact customer support.
Payment options
ExpressVPN accepts a wide range of payment methods. As you can see, you can sign up by paying with a card, PayPal or one of various regional options:
Credit / debit card: VISA, Mastercard, American Express
Paypal
Discover
Diners Club
JCB
Bitcoin
Alipay
UnionPay
WebMoney
Yandex Money
Giropay
Sofort
Mint
FanaPay
OneCard
Tenpay
iDeal
ExpressVPN speed (336 Mb/s 💨)
For my ExpressVPN review, I tested the provider's speeds by running daily connection checks with six server locations.
To get a fair balance on the average speed, I tested locations close to my own – in Europe – along with ExpressVPN nodes on different continents, including in North America and Asia.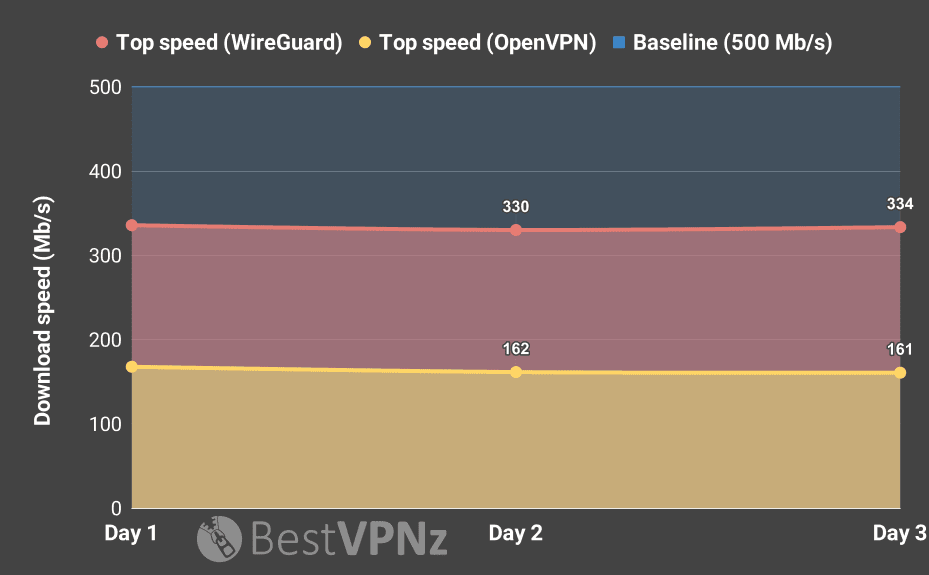 I tested ExpressVPN speeds using a 500 Mb/s internet connection.
Speeds by location (Lightway protocol)
| | | |
| --- | --- | --- |
| Server location | Top speeds | Average speeds |
| UK – London | 335.9 Mb/s | 333.2 Mb/s |
| Germany – Frankfurt | 301.6 Mb/s | 295.5 Mb/s |
| US – New York | 258.9 Mb/s | 253.4 Mb/s |
| US – Los Angeles | 253.8 Mb/s | 224.5 Mb/s |
| Canada – Toronto | 275.7 Mb/s | 263.4 Mb/s |
| China – Hong Kong | 222.5 Mb/s | 214.7 Mb/s |
I was really pleased to see my ExpressVPN speeds reach up to 336 Mb/s out of 500 Mb/s baseline connection.
This VPN is fast.
And I observed consistently excellent speeds across all of the servers I tested through, including those far away from me and thus with much higher latency (e.g. Hong Kong).
To achieve these sort of speeds or higher, you'll need to use ExpressVPN's Lightway protocol.
Lightway is ExpressVPN's faster, leaner VPN protocol and kind of an alternative to WireGuard. Although there are plenty of similarities between the two.
Speeds by location (OpenVPN)
| | | |
| --- | --- | --- |
| Server location | Top speeds | Average speeds |
| UK – London | 157.3 Mb/s | 154.4 Mb/s |
| Germany – Frankfurt | 167.9 Mb/s | 163.5 Mb/s |
| US – New York | 78.6 Mb/s | 74.1 Mb/s |
| US – Los Angeles | 77.7 Mb/s | 73.7 Mb/s |
| Canada – Toronto | 127.4 Mb/s | 126.1 Mb/s |
| China – Hong Kong | 114.5 Mb/s | 89.0 Mb/s |
As expected, speeds will be a little slower when connecting with the OpenVPN protocol.
With my 500 Mb/s connection, I rarely get anything above 200 Mb/s. So it's safe to say ExpressVPN is more or less consistent.
Though I found the New York server a tad slow.
Testing criteria
Baseline broadband speed: 500 Mb/s
VPN client: ExpressVPN for PC
Encryption protocols: Lightway and OpenVPN (UDP)
Servers locations: London (United Kingdom), Frankfurt (Germany), New York (USA), Los Angeles (USA), Toronto (Canada), Hong Kong (China)
Test frequency: Daily for three days
ExpressVPN privacy – great track record, strict 'no logs' policy
One of the reasons why the last few years have seen ExpressVPN's popularity rise so much is the company's highly active pro-privacy stance.
What does this mean?
To maintain its credibility as a secure and safe VPN service, ExpressVPN has led a number of privacy-advocating initiatives.
Some of them inarguably commendable. Here are some examples I found on their website:
Privacy research lab – features useful case studies and security tools
Future of Privacy Scholarship – annual prize competition for students
First VPN to launch .onion site (expressobutiolem.onion)
10-step security check – interactive tool to help VPN newbies identify holes in their privacy game
PwC security audit – which probed ExpressVPN's 'no-log' and security claims
Leak test (passed ✅)
DNS leaks are exceptionally high-risk security flaws, unfortunately found on some VPN service networks.
If a VPN is prone to DNS leaks, it means your real IP could be exposed, defeating the purpose of paying for a VPN.
I tested several ExpressVPN servers for potential DNS leaks using ipleak.net as well as ExpressVPN's own DNS leak testing tool.
Check out the results: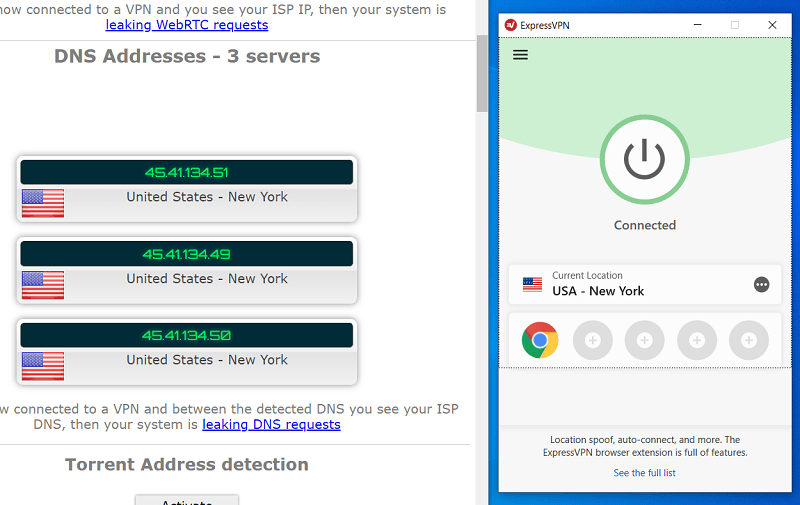 As you can see, when I was connected to ExpressVPN's New York-USA server, my VPN test found no leaking DNS requests.
Note: I selected the option to use ExpressVPN's own DNS servers in its app.
And this was the result of ExpressVPN's own DNS leak test with the same connection criteria: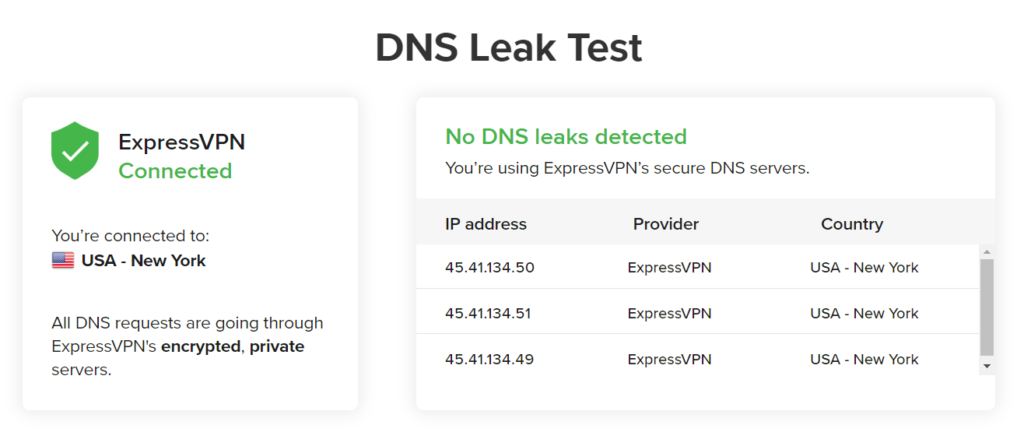 As shown in the result above, my DNS requests successfully ran through ExpressVPN's encrypted servers. No IP address leaks in sight.
To add to all of the great privacy initiatives and the DNS test pass, here are some more facts and reasons which I think make ExpressVPN safe, secure and a good choice for privacy.
Encryption test (✅ passed)
I inspected some of my own web traffic while using ExpressVPN.
Below is an example of one data packet which ExpressVPN's encryption in action.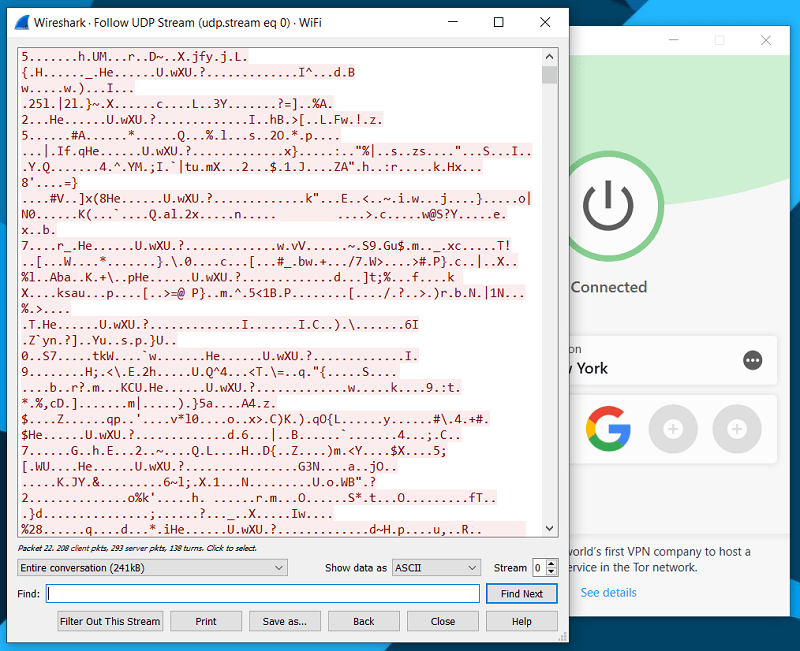 None of that makes sense, right?
This is because ExpressVPN's encryption works correctly.
Who owns ExpressVPN?
In December of 2021, ExpressVPN was acquired by Kape Technologies — a London Stock Exchange-listed company that also owns other well known VPN services: Private Internet Access, CyberGhost and ZenMate.
ExpressVPN jurisdiction (BVI)
ExpressVPN's parent company is officially registered in the British Virgin Islands (BVI) – an overseas United Kingdom territory.
The company operates out of several worldwide locations. ExpressVPN's company page on LinkedIn shows its employees are based in various locations including several in Hong Kong and, as expected, some in the BVI.
This Agreement shall be governed by and construed in accordance with the laws of the British Virgin Islands, excluding its rules governing conflicts of law

Excerpt from ExpressVPN's Terms of Service
But there's a big advantage for privacy-centric tech companies like ExpressVPN to fall under BVI jurisdiction.
That's because BVI – a group of self-governing Caribbean islands – has privacy-friendly laws and, most importantly, isn't part of the "14 Eyes" international intelligence sharing network.
This means – companies registered in the BVI are not obligated by law to retain user data for certain periods of time.
Ultimately, this allows ExpressVPN to implement a strict 'no logging' policy.
Does ExpressVPN keep logs? (No)
And so, we get to the big question. Does ExpressVPN store user logs? Or, is its 'no logs' claim genuinely enforced?
While writing this ExpressVPN review, I checked its privacy policy. Looking at the page, it's clear the company is adamant about not keeping user logs.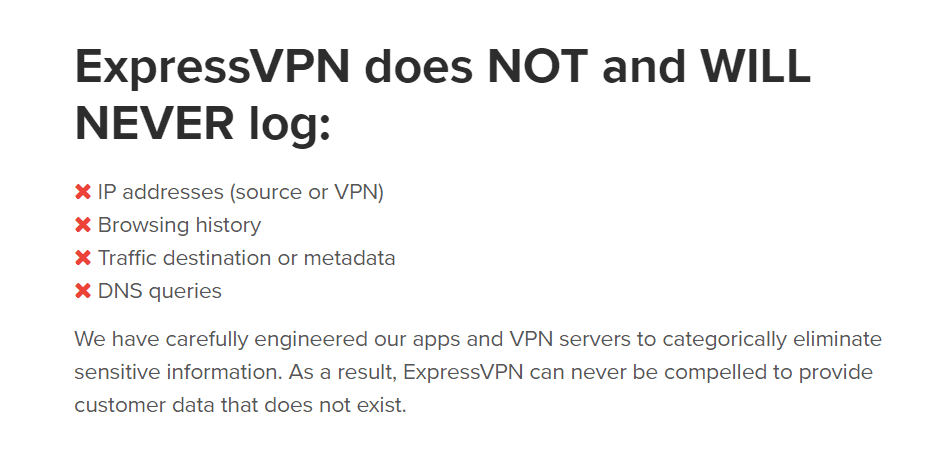 Like all VPN providers, ExpressVPN states that it doesn't log any of its users' browsing activities.
But I spotted something even more interesting… and hugely important.
Unlike the vast majority of services on the VPN market, ExpressVPN claims even not to store basic connections logs.
We do not collect logs of your activity, including no logging of browsing history, traffic destination, data content, or DNS queries. We also never store connection logs, meaning no logs of your IP address, your outgoing VPN IP address, connection timestamp, or session duration.

Excerpt from ExpressVPN's privacy policy
The service works 'on the basis of shared IPs', meaning a single IP doesn't track back to an individual user.
Moreover, ExpressVPN's infrastructure is set up so the only logs that are kept are that of aggregated data.
In other words, the provider stores data-transfer packets and choice of server locations in bulk.
And essentially, this means any possible investigations of ExpressVPN users by authorities should not be able to match any data points to specific users.
But has this actually ever worked in practise?
Yes, it has.
Turkey server seizure
As part of its 2016 investigation into a political assassination, Turkish police seized an ExpressVPN server it claimed was used by a suspect.
However, the results of the inspection turned up nothing.
Turkey's authorities confirmed no activity logs had been found on the server.
So for many privacy advocates tracking the developments, and in the context of this ExpressVPN review, the company had passed what was arguably the ultimate test for a VPN company.
ExpressVPN apps – simple and secure
ExpressVPN offers an extensive range of VPN apps, browser add-ons and online security tools which I'd mentioned earlier.
In terms of apps, the service supports all of the main operating systems – Mac, Android, iOS, Linux and even Chromebook.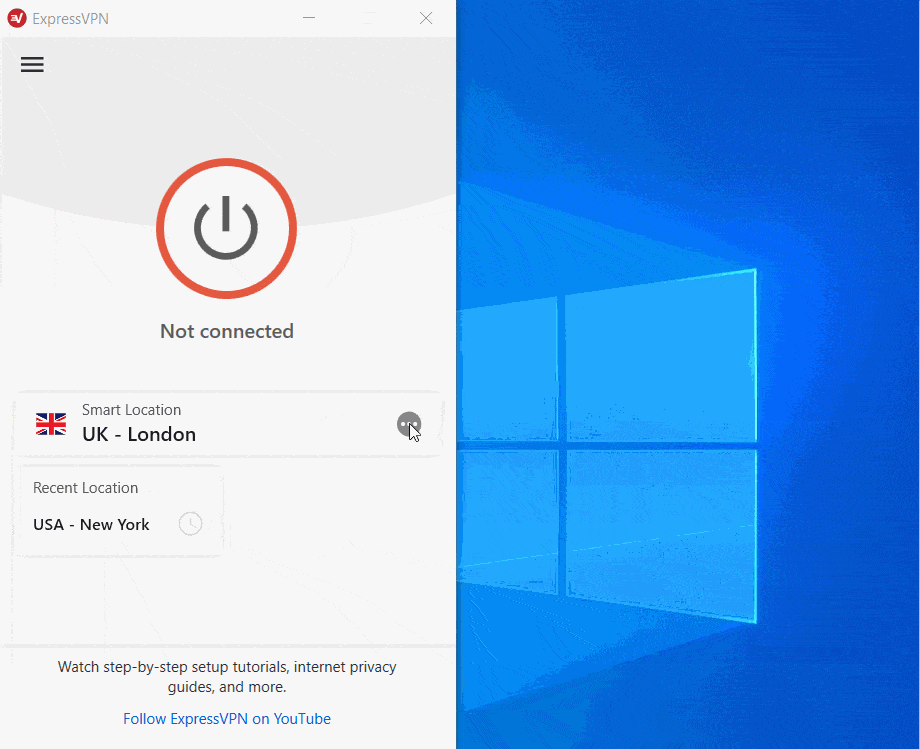 For the most part, I genuinely enjoyed using their app while putting together this ExpressVPN review.
But there were a couple of things I wasn't super keen on.
Here's how I weighed the pros and cons of ExpressVPN's app:
What I liked 😊
The app is well designed and runs smoothly
It has a built-in speed testing tool (can be run when the VPN is disconnected)
Has VPN server locations in 90+ countries (huge choice)
Decent search and bookmarking options for server locations
Internet killswitch feature
Option to use ExpressVPN's own DNS servers
IPv6 leak protection
App is available in 10+ languages
You can have up to 5 simultaneous VPN connections running at any given moment
What I didn't like 😬
Connection had a tendency to drop once or twice if you happen to have another VPN app installed on your computer (this didn't affect mobile)
My Windows laptop didn't get along with ExpressVPN's DNS servers each time after firing it from Sleep mode. I couldn't reconnect the VPN, and In the end, I had to revert to another set of DNS servers
ExpressVPN's app is an out-of-the-box VPN client. Its default settings make it ready to use from the moment you install it.
But you do have the option to tweak the settings to make the VPN work just how you need it to.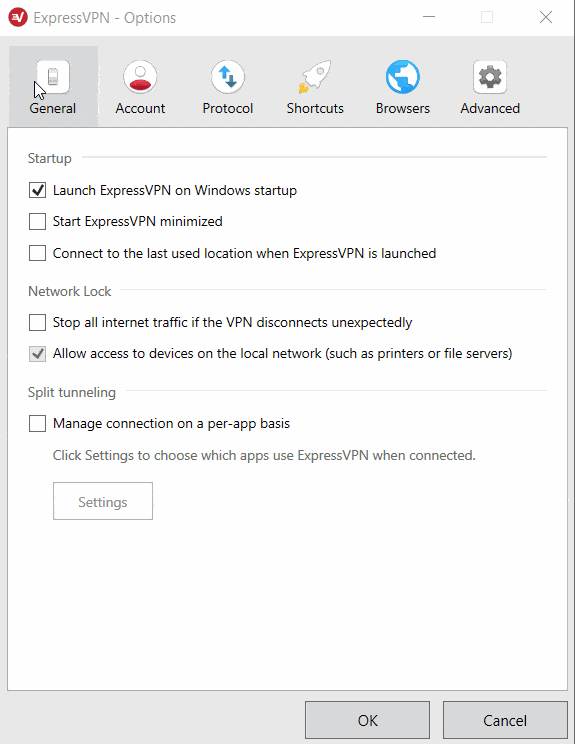 Some of the options I'd recommend having enabled – for both security and convenience – are:
Startup – connects to the last used location
Network lock – stops all Internet traffic if the VPN disconnects (i.e. Internet killswitch)
IPv6 leak protection
Encryption & security
ExpressVPN uses an cipher with RSA-4096 keys and SHA-512 authentication.
AES-256 is one of the strongest encryption standards in use today.
By default, ExpressVPN works over the OpenVPN protocol.
You also have the choice of connecting over IKEv2 or L2TP/IPSec protocols. Though, the latter isn't recommended in most cases due to its weak security.
It's also worth me mentioning that ExpressVPN implements Perfect forward secrecy (PFS).
If your computer/device or the VPN server you're using is compromised, ExpressVPN will generate a new session key each time you connect.
What's more, it will automatically generate a new key every 60 minutes in case you're connected for lengthy periods of time.
This means potential attackers would – in theory – only be able to compromise a maximum of an hour's worth of your data.
Lastly, ExpressVPN deploys RAM-only memory on its entire server network. This is great for privacy as it means no data is ever physically stored on the servers in question.
Other apps and platform support
If you love to read (and thanks for still reading this ExpressVPN review), you can download ExpressVPN apps for Kindle Fire or Nook devices.
That's not all, though.
You can use ExpressVPN directly from your browser with add-ons for Chrome and Firefox.
If you're a gamer, ExpressVPN works with Playstation, Xbox and Nintendo Switch.
And there's firmware available for routers, including for brand series like Linksys, Asus, Netgear, D-Link and a few other models, should you want to encrypt your entire home network.
ExpressVPN and Netflix: perfect for streaming
Every day, lots of people hit up forums asking the question about whether ExpressVPN — or any VPN for that matter – works with Netflix.
No doubt, it's a burning question for many folks reading my ExpressVPN review. Hence why I felt it was necessary to test this out for myself.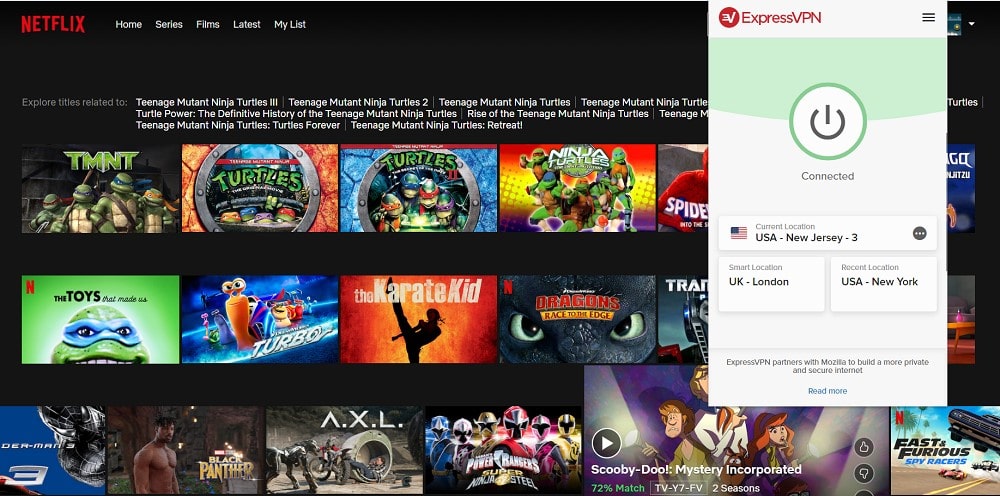 As seen in my screenshot, I had no problems accessing Netflix having connected to a US server using ExpressVPN's Chrome browser extension.
You might experience a bit of a delay – depending on which ExpressVPN node you connect to. So I suggest just trying out a few different locations until you're getting the same result as I did. And there are plenty of servers to choose from.
My conclusion: ExpressVPN is an excellent VPN for Netflix.
Netflix is certainly not the only streaming service/platform ExpressVPN works with, as you can likewise use it with Amazon Prime, Kodi and Apple TV.
Does ExpressVPN work in China?
ExpressVPN remains one of the few VPNs that still works in mainland China.
And if you're planning on travelling there or to any other censored regions, I strongly recommend that you get yourself a VPN before your trip.
You'll be able to use the service to bypass online censorship enforced by the Great Firewall. This means you'll be able to unblock websites and services including Google, Facebook and WhatsApp.
It's common to encounter some VPN connection issues in China. To resolve this, I recommend to get in touch with ExpressVPN's Support, who'll tell you which servers are best for connecting to, depending on where you're located.
And just a heads up – don't expect fantastic speeds. It's a known issue, even with VPN services that still work in China.
But – and it goes without saying – it's better than not having a VPN at all.
ExpressVPN torrenting policy (✅ allowed)
ExpressVPN allows torrent / P2P traffic on all of its 3,000+ servers, across 90+ countries.
That's not something you'll find with most other VPN providers as usually the network is restricted to designated servers only.
Is it safe for torrenting?
I ran an additional check for torrent IP leaks and can confirm ExpressVPN is a safe VPN to use for torrenting.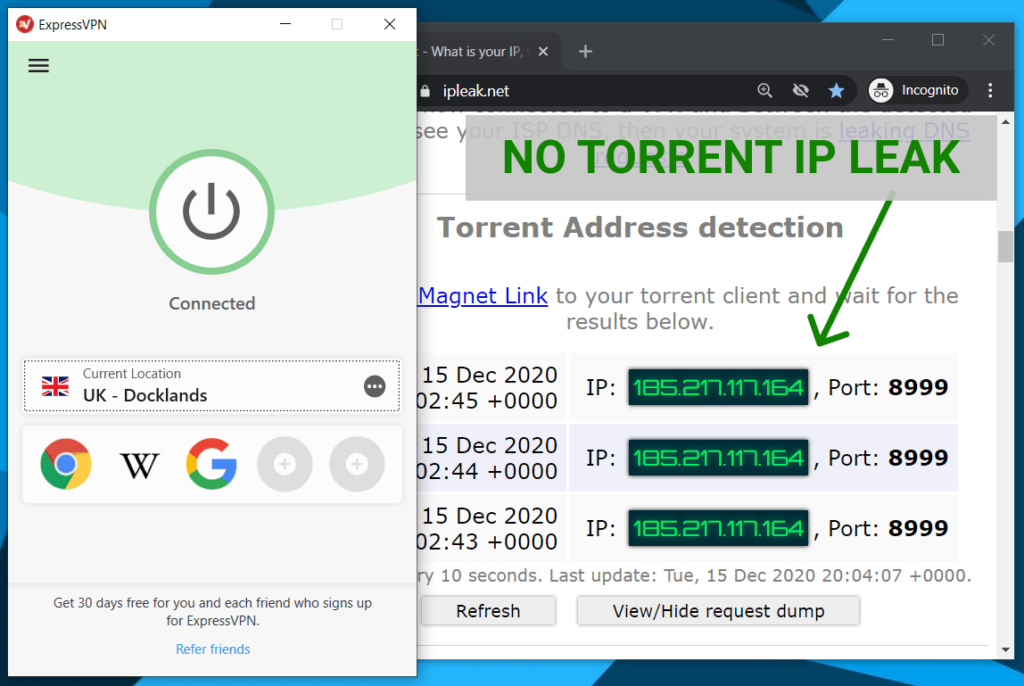 In the above screenshot you can see the torrent address detection picking up ExpressVPN's IP address.
ExpressVPN vs NordVPN: which is better?
One of the most frequent VPN comparisons you'll find online is ExpressVPN vs NordVPN.
Both are major players on the VPN market. But which provider is genuinely the better choice?
To help you decide, I've put together a simple comparison chart showing ExpressVPN and NordVPN side by side:
| | | |
| --- | --- | --- |
| | ExpressVPN | NordVPN |
| Best offer | $6.67 p/mo. | $4.19 /mo. |
| Privacy | No logs (audited) | No logs (audited) |
| Encryption | AES-256-CBC | AES-256-CGM |
| Top speed | 336 Mb/s | 373 Mb/s |
| Servers | 3,000+ servers / 90+ countries | 5,000+ servers / 60 countries |
| Browser extension | ✅ | ✅ |
| No IP / DNS leaks | ✅ | ✅ |
| Obfuscation | ❌ | ✅ |
| Works with Netflix | ✅ | ✅ |
| Works in China | ✅ | ✅ |
| Torrents | ✅ | ✅ |
| Smart DNS | ✅ | ✅ |
| Connections | 5 | 6 |
| Support | 24/7 live chat | 24/7 live chat |
| Website | ExpressVPN.com | NordVPN.com |
🏆 Winner: NordVPN
To tell you the truth, when it comes to actually using either service, the differences are barely noticeable.
But NordVPN still edges it for me mainly due to the noticeably faster speeds.
Although, given ExpressVPN now has the faster protocol in Lightway, its speeds won't be far off at all.
ExpressVPN is also the more expensive option, even with the discounted longer subscriptions.
Learn more about NordVPN and its features in my in-depth NordVPN review.
ExpressVPN Reddit reviews – mostly positive
So what does Reddit say about ExpressVPN?
Subscribers of VPN and other privacy-related subreddits have discussed ExpressVPN at length, and, like with most software and apps on Reddit, you're likely to find a mixed bag of reviews.
But for the most part, user ExpressVPN reviews are positive.

What's even better – because ExpressVPN has such a big user base, it actually has a dedicated subreddit. Here, you'll find lots of technical topics related to ExpressVPN, and you'll also get official responses from the their support team.
Just watch out for fake reviews and comments. The VPN market is rife with shilling, and Reddit is not immune.
ExpressVPN support – responsive and 24/7
ExpressVPN offers its customers 24/7 live chat support.
That's already pretty incredible. And highly convenient for me as a user.
But is their support any good?
I used the live chat function to ask about the one technical issue I've been having while testing ExpressVPN for this review – intermittent connection drops.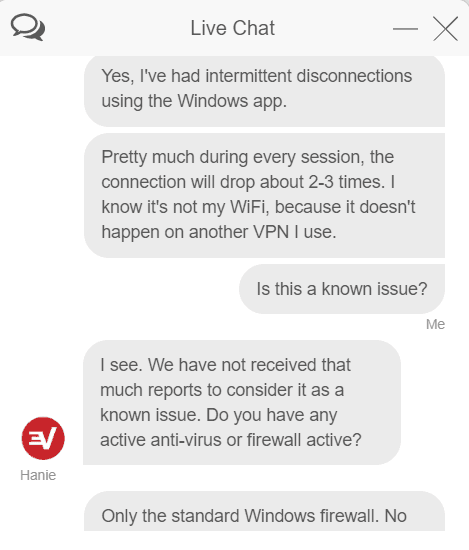 Sure enough, the agent suggested the issue might lie with another VPN app that I had installed on my laptop.
After removing the said app, my ExpressVPN connection was no longer randomly dropping.
Is ExpressVPN worth it? (⭐ 9.2 / 10 says "YES")
So is ExpressVPN truly a good VPN?
After a month of testing and researching this VPN, I'm pretty confident about my verdict. Likewise, I'm hoping my ExpressVPN review has answered some of your questions about the product too.
Well, I'm pleased to say – ExpressVPN passed with flying colours, which is why I'm giving this hugely popular VPN a score of 9.1 out of 10.
Why's that? See below.
What makes it great?👍
Very good for privacy – zero logs (audited), no DNS leaks and based in a privacy-friendly jurisdiction (British Virgin Islands)
Strong security features – AES-256-CBC encryption, custom DNS, IPv6 leak protection
Fast & reliable with most locations
Really slick apps

– simple design and easy to use

Works with Netflix and other streaming platforms
Works in China, and has features for bypassing strict firewalls
Allows torrents on all of its servers
Helpful & responsive support that's available via the round-the-clock live chat or by email
What could be improved?👎
It is not the cheapest, though you will be paying for a quality VPN service
These are the highlights of my ExpressVPN review, and the reasons why I gave it such a high score.
To summarise, based on my test and research, I can agree with ExpressVPN's statement that their VPN 'just works'?
There's no question about that.
ExpressVPN alternatives – are there better VPNs out there?
Of course, if my ExpressVPN review hasn't convinced you, there are some very decent alternative options available.
---
ExpressVPN FAQ
Is ExpressVPN free?
ExpressVPN is a premium VPN service only and therefore does not offer any kind of a free VPN plan. It does, however, offer a risk-free grace period of 30 days, during which you are able to claim your money back in case you're not satisfied with the service.
How much is ExpressVPN?
You can get ExpressVPN's basic one-month plan for $12.95. However, as this is on the upper end of price tags on the VPN market, the most cost-effective way to purchase ExpressVPN would be by signing up to the yearly plan, which — at $6.67 per month — would save you 49% from the original monthly price.
Where is ExpressVPN based?
As a business, ExpressVPN is registered and formally operates out of the British Virgin Islands.
Is ExpressVPN good?
Because of its good speeds over the bespoke Lightway protocol, strong encryption and a fully verified 'no-log' policy, ExpressVPN ranks among the top providers on BestVPNz.com.
Is ExpressVPN secure?
ExpressVPN implements government-standard AES-256 encryption and runs its server network on volatile (RAM) memory, making it a solid VPN provider in terms of security.
Is ExpressVPN legal?
ExpressVPN is a legitimate company and is completely legal to use in the vast majority of countries and regions, including US, Canada, Europe, Australia, and so on. The only places where it's banned are countries where non-government approved VPNs are generally outlawed, such as China and Iran.
Does ExpressVPN work on Amazon Fire Stick?
ExpressVPN is fully compatible with Amazon Fire TV sticks. To be able to use it, you would need to download the ExpresVPN app from the Amazon Appstore to your Fire device.
Does ExpressVPN block ads?
ExpressVPN does not include an ad blocking feature in any of its apps. To block unwanted ads, you would need to use another solution, such as the uBlock Origin browser extension.
How many devices can use ExpressVPN?
ExpressVPN can be used on up to five devices simultaneously per account.
---
Leave your ExpressVPN review 👇
Are you an ExpressVPN customer or have used them in the past? Tell us about your experience!
Leave your own ExpressVPN review and rating in the comments down below