---
ExpressVPN is a VPN provider operating out of the British Virgin Islands. The company focuses on VPN and offers a range of supplemental features to the service. In this review, we'll zoom in on what the provider has to offer potential customers, delving deeper into key aspects of the service including its privacy policy, encryption, software, server performance and all the crucial info that that customers need to know before signing up.
---
Quick Links
---
Server network
At the time of writing this review, ExpressVPN offers 136 VPN locations in 87 countries:
Click to see all locations
Argentina
Bahamas
Chile
Colombia
Costa Rica
Ecuador
Guatemala
Mexico
Panama
Peru
Uruguay
Venezuela
New Zealand
Cambodia
Indonesia
Japan
Macau
Malaysia
Mongolia
Philippines
South Korea
Taiwan
Thailand
Vietnam
Albania
Andorra
Armenia
Austria
Azerbaijan
Belarus
Belgium
Bosnia & Herzegovina
Bulgaria
Croatia
Cyprus
Czech Republic
Denmark
Estonia
Finland
Georgia
Greece
Hungary
Iceland
Isle of Man
Italy
Jersey
Latvia
Liechtenstein
Lithuania
Luxembourg
Macedonia
Malta
Moldova
Monaco
Montenegro
Portugal
Romania
Serbia
Slovakia
Slovenia
Spain
Switzerland
Ukraine
Algeria
Egypt
Israel
Kazakhstan
Kenya
Kyrgyzstan
Uzbekistan
Having monitored the service's rapid network expansion since 2012, it's safe to say that ExpressVPN is likely to continue adding further nodes to its growing catalogue, maintaining its status of running one of the largest networks on the VPN market.
Privacy policy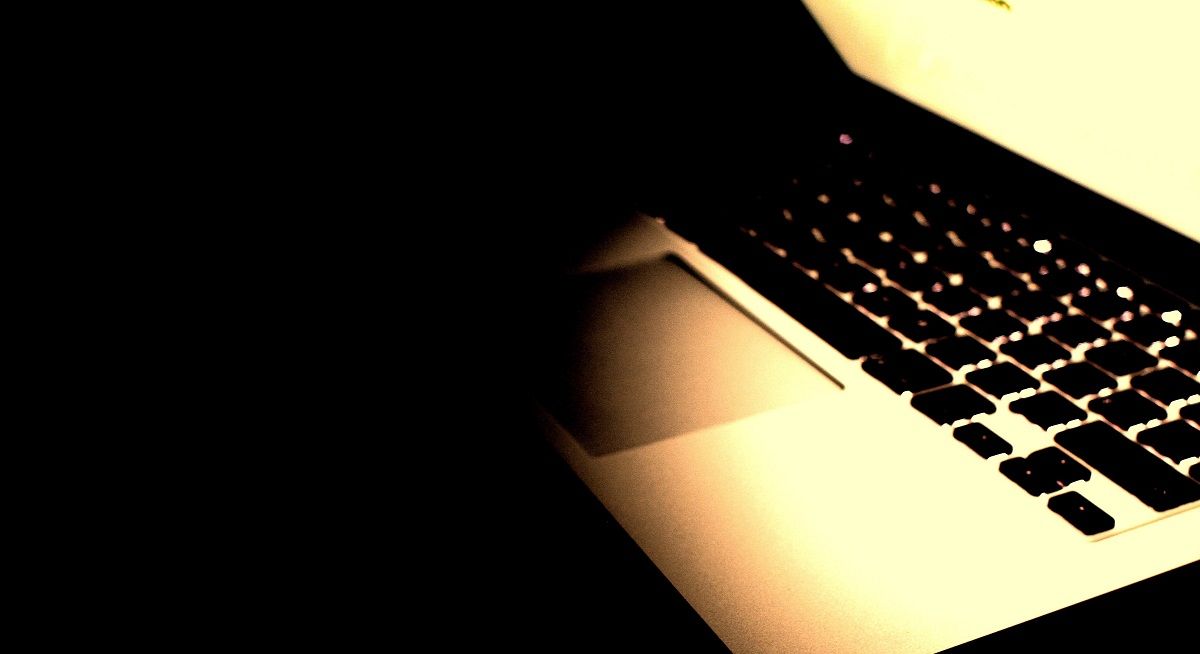 To get to know a VPN provider's approach to user privacy, look no further than its Privacy Policy or Terms of Services. Here's what ExpressVPN says about its own policy:
"We are committed to your privacy and do not collect or log traffic data or browsing activity from individual users connected to our VPN."
For those not too familiar with VPN privacy policies, it's worth noting that near enough every provider pledges not to store customers' traffic logs – a fairly standard and expected promise; after all, "privacy" is an inherent selling point of any VPN company.
But what really begins to set privacy-centric providers apart from their competitors, at least in terms of small-print, is the service's approach to connection logs. Providers often record and keep them for an X number of days in order to improve the service, and also to weed out unwanted spammers and abusers. The logs typically include the user's original IP address, connection timestamps and the amount of data used.
While further scanning its privacy statement, we discovered that ExpressVPN sporadically keeps 'some' connection logs, however, limits the scope of the collected data to choice of server, amount of data and connection dates only (without timestamps). Based on this, and with confirmation from an ExpressVPN live chat support agent, we understood that personally identifiable IP addresses are not included in the process, which would surely be a big plus for any potential customer.
Encryption
ExpressVPN enables connections over OpenVPN (UDP or TCP), L2TP/IPsec, SSTP and PPTP protocols.
The recommended OpenVPN protocol is encrypted using strong AES 256-bit ciphers, while users have the option to manually switch between UDP and TCP transports, depending on their individual network requirements.
For those opting to connect over the slightly faster but less secure L2TP/IPsec protocol, the connection will be encrypted using the weaker 128-bit keys. Likewise using 128-bit key encryption is the speedy but penetrable PPTP protocol, which is recommended for faster browsing but certainly not for working with sensitive data.
Windows-native protocol SSTP is also supported, though, due to a significant reduction in connection speeds, would be better recommended for users accessing the web through tough firewalls (SSTP uses port 443 – also used by HTTPS traffic, thus making the port unfeasible to block).
While all of the above protocols are available for desktop systems, ExpressVPN's mobile apps have a more limited range of options. Android users can switch between UDP and TCP (both over OpenVPN), while owners of iOS devices can connect over L2TP/IPsec.
---
---
Applications
ExpressVPN makes available to all of its users native VPN clients for Windows, Mac OS X, Linux, Android and iOS operating systems. For this review, we will look at the in-app features of both the Windows and Android apps, testing out available functions as well as running some basic connectivity tests.
Windows app
The PC client is quite compact in its design, with secondary windows popping up as you navigate through the in-app menu:
The "Location Picker", which is found in the menu, is divided into three sections: Recommended, Favourites and All Locations. Each country has an option to bookmark that location as well as city-specific servers within.
In the "Recommended" section, the app automatically suggests servers that would be most suitable to connect to based on our location. The "Favourites" section simply shows previously bookmarked servers, while the third tab – "All Locations" displays the full list of nodes, divided into continents and broader regions.
Further down in the menu is the Speed Test feature which tests and lists servers in the order of minimum recorded latency and top download speed:
The Options menu contains three sections: General, Protocols and Advanced:
General: includes app-related options such as "Launch of Windows startup" and the "Internet killswitch"
Protocols: here we can choose between UDP (OpenVPN), TCP (OpenVPN), L2TP/IPsec, SSTP and PPTP encryption protocols. There's an option to let the client choose what it thinks is the best protocol based on your connection. More often than not, it will default to UDP (OpenVPN), though, if traffic-restricting firewalls are detected, it will select the slightly slower but overall more stable TCP (OpenVPN) protocol. Note that the server choice is limited when using L2TP/IPsec, SSTP and PPTP protocols.
Advanced: this tab contains only two options – a toggle for connecting with ExpressVPN's own DNS servers and an option to send some anonymous diagnostics data to the provider.
By double-clicking on a chosen server from the Location Picker menu, we had prompted the app to connect to the destination node. After a few seconds, the app indicated that our computer was now connected to the server, meaning our web traffic was now secured through an encrypted tunnel:
Android app
As expected the mobile version of the ExpressVPN client has some limitations, however still looks, feels and functions very much the same as its desktop counterpart.
Having first downloaded the app, which is available from the Play Market or directly from the ExpressVPN website, we headed to the Settings menu to explore available options for modifying our VPN connection:
The primary and most important feature in this section is protocol selection. Notably, there are just the OpenVPN-UDP and OpenVPN-TCP protocols to choose from.
Elsewhere in Settings, you will find the "Automatic Reconnect" options which will prompt the client to connect to the last chosen server on device boot.
Server selection is accessible via the app's homepage. Its layout closely resembles that of the Windows client. In the top-right corner is a speedometer icon, which, when tapped, will begin to run a ping to determine the best server to pick based on the user's location:
As seen in the first of the above screenshots, the ping test measures the time taken for data to travel from the user's device to each of the listed VPN servers. The lower the number, the better the connection will most likely be, though, ultimately, the speed depends heavily on the server bandwidth.
The app will also suggest its own "Smart Location" which will likewise be selected on the basis of lowest ping response time.
Having selected our preferred server and tapped the large "Connect" button on the homepage, the app proceeded to establish the connection, which was then visibly confirmed on-page and by the appearance of the key icon in the top-left corner.
Speed test
Despite having at hand the built-in speed test tool that's present in ExpressVPN software, a more accurate server performance check would involve testing with an active VPN connection and, ideally, through a third-party resource.
While testing multiple ExpressVPN servers from Midwest (USA) with a gigabit connection, we achieved the following results:
Nearly matching our original fibre optic connection was an Atlanta node, through which the connection was barely diminished at a staggering 840 Mb/s, while upload speeds were equally as impressive at 680 Mb/s.
Far-away servers including Amsterdam, Netherlands, and London, UK, achieved download speeds in the region of 60-70 Mb/s, while upload speeds floated at roughly 7 Mb/s.
Tech support
ExpressVPN provides customers with both live chat and email support. The chat system is available mainly during weekdays, however, according to the provider's website, support agents will respond to email inquiries within a few hours.
In-depth tutorials and troubleshooting guides are also provided, offering support on setting up the VPN as well as answering a wide range of common technical questions that deal anything from connection issues to DNS server configuration.
Price
ExpressVPN offers three basic subscription plans. From our perspective, a big positive is that none of the tariffs have any service restrictions. The only aspect distinguishing the three plans is the billing cycle.
1 month: $12.95
6 months: $ 59.95
12 months: $99.95
On a final note, for those customers wishing to try out the service without committing to a regular payment plan, ExpressVPN offers a 30-day money-back guarantee.
---
---