Hello folks, if you're an internet enthusiast like me, you've probably realized that a VPN that does not keep logs is critical to maintaining your online privacy. That's why I've decided to guide you through the best no logs VPN services in 2023.
In a rush?

We'll jump right to it. Our top VPN doesn't keep logs is NordVPN.
No-logs VPN Services Quick Summary:
ExpressVPN – An untraceable VPN, even under extreme conditions.
Private Internet Access (PIA) – A tested VPN for anonymity.
IPVanish – A VPN without logging, as proven in court.
ProtonVPN – A top-tier anonymous VPN service with the highest security.
VPNs that do not keep logs: Full Analysis
Now let's dig a bit deeper into these VPNs without logs, examining their jurisdiction, encryption levels, protocols offered, and other vital privacy features.
NordVPN: Top No-log & Audited VPN Provider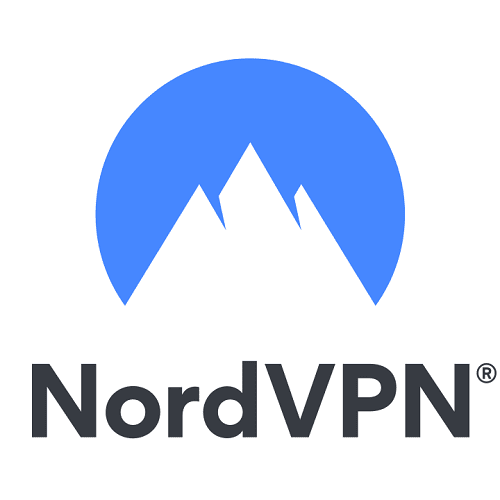 Our score
User rating
Our score
User rating
Price $4.19
Pros
Strong security features
Great for privacy (zero logs & no IP leaks)
Exceptionally fast speeds
Based in Panama, a privacy haven
Allows torrents on designated servers
Works with Netflix and other streaming services
Includes Smart DNS proxy
Compatible with most devices & platforms
Cons
No split tunnelling on desktop
Being a NordVPN user myself, I'm truly impressed by their commitment to privacy. For starters, they're based in Panama, known for its strict privacy laws and outside the '5/9/14 Eyes' surveillance alliance.
If you're searching for the most private VPN, NordVPN is an option you'd want to consider.
Audited No-Log Policy
One of the reasons I trust NordVPN is because of their audited no-log policy. They've set a benchmark in the industry by subjecting their systems to rigorous independent audits in 2018 and 2020, conducted by PwC Switzerland.
From server configurations to staff interviews and technical logs, everything was under scrutiny.
What's remarkable is that these audits even included specialized servers such as Double VPN and Obfuscated LAN. The auditors found no privacy breaches, which reassures me about NordVPN's dedication to maintaining a VPN that does not log user data.
Encryption
Apart from its no-log policy, NordVPN also employs AES-256-GCM encryption, which is like a security blanket for your data. Plus, they ensure your IP address stays under wraps, so there's no risk of DNS, IPv6, or WebRTC leaks.
Additional features like custom DNS and a 'stealth' mode are further proof of their privacy-first approach.
An aspect that really stands out to me about NordVPN is their use of RAM servers. Unlike traditional servers, these servers forget all data when rebooted, ensuring that there's no leftover user data.
Now, it's fair to mention that NordVPN has faced some security challenges in the past, but I admire how transparent they were about these issues and the measures they took to resolve them.
To sum it all up, NordVPN's claim of being a non-logging, privacy-focused VPN isn't just talk.
Their commitment to privacy has been independently verified, and their advanced security features make them one of the best choices for anyone prioritizing online privacy. As a user, I can say that NordVPN truly lives up to its promise.
Does NordVPN sell data?
No, NordVPN does not sell data. They have a strict no-logs policy and do not track or store any personal information or online activities of their users.
ExpressVPN: A Proven No-Log VPN
Our score
User rating
Our score
User rating
Price $6.67 p/mo
Pros
Proven 'no logs' VPN, good track record
Based in the British Virgin Islands (no data retention)
Reliable network speeds & performance
Simple, easy-to-use apps
Strong encryption & security features
Works with Netflix & other streaming services
Torrents allowed on all servers
Up to 5 simultaneous connections
Good customer support
Here's another spotlight on a renowned VPN service – ExpressVPN.
Now, owned by Kape Technologies since December 2021, it stands alongside other big players like Private Internet Access, CyberGhost, and ZenMate. However, ExpressVPN's home base sets it apart. Registered in the British Virgin Islands (BVI), outside the reach of the '14 Eyes' surveillance network, it benefits from privacy-centric laws that do not mandate data retention. That's a big plus in the quest for an untraceable VPN.
Rigorous Privacy Policy and Real-World Proof
I scrutinized ExpressVPN's privacy policy to gauge the seriousness of their no-log claim. Interestingly, unlike most VPNs, ExpressVPN not only refrains from logging user activity but also doesn't store basic connection logs. That's right – no browsing history, no IP addresses, and no session duration data. Instead, they operate on a system of shared IPs, meaning a single IP doesn't track back to an individual user.
ExpressVPN's infrastructure is designed in a way that the only logs that exist are of aggregated data. Essentially, this makes it extremely difficult, if not impossible, for authorities to associate any data with specific users.
But you might wonder, how do these claims hold up in the real world? Let's take a trip down memory lane to 2016 when Turkish authorities seized an ExpressVPN server during an investigation. Lo and behold, they found absolutely no activity logs. That's proof in the pudding that their untraceable VPN promise isn't just a tall tale.
And if that's not enough, their privacy policy has been independently audited by KPMG. ExpressVPN isn't just making bold claims; they're backing them up with concrete actions. If you're on the lookout for an untraceable VPN, ExpressVPN certainly lives up to its reputation. It's not just me saying it; the evidence backs it up.
Curious how NordVPN and ExpressVPN stack up against each other? Check out our detailed NordVPN vs ExpressVPN comparison.
Private Internet Access: A Verified Zero-Log VPN
Private Internet Access Review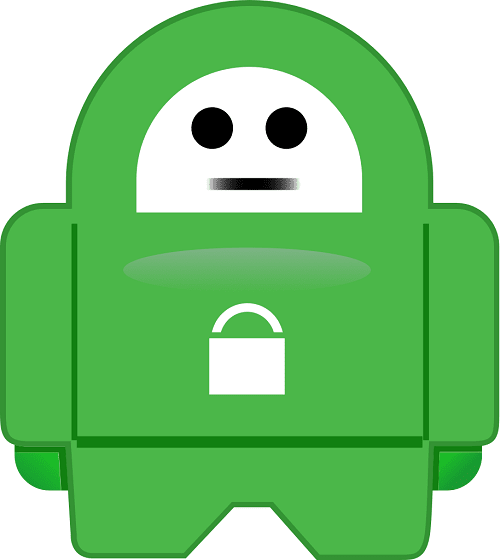 Our score
User rating
Our score
User rating
Price $2.69
Pros
Speeds 300+ Mb/s plus WireGuard support
Zero logs (verified)
Strong encryption & security features
Works with Netflix, Prime Video & Disney+
Allows torrents
Slick VPN apps & browser extensions
Up to 10 device connections
Live chat support & user forum
Cheap, relative to other VPNs
Cons
Not guaranteed to work in China
Based in US
Moving onto another privacy-centric VPN service — Private Internet Access (PIA). Owned by Kape Technologies — a public company that also owns CyberGhost VPN and ZenMate, this VPN for anonymity has made a bold promise; no logs.
What's fascinating is that PIA's no-log claim isn't just idle chatter; it's been proven in court, not once but twice.
Court-Validated No-Log Policy
Back in 2016, the FBI subpoenaed London Trust Media — PIA's then-owner — during an investigation involving a user allegedly making fake bomb threats online. The only intel PIA could provide? A cluster of VPN IPs supposedly used by the accused, nothing that could pinpoint individual activity.
Fast forward to 2018, and a similar scenario played out. Once again, PIA demonstrated in court that they kept no logs of users' activity.
These cases provide solid proof of PIA's no-log policy.
If a VPN for anonymity is what you're after, PIA is a solid choice based on these findings.
Transparency Reports and Privacy Practices
In the spirit of transparency, PIA also produces semi-annual transparency reports. These records, dating back to 2018, detail legal processes PIA has been involved in, including subpoenas, court orders, and warrants.
But there's a flip side to this coin. PIA is based in the United States, part of the notorious Five Eyes surveillance alliance. This location might raise eyebrows among privacy enthusiasts, given the intelligence-sharing practices among member countries.
However, the U.S. does not mandate data retention laws, and PIA's track record in maintaining user anonymity remains unscathed.
To sum up, PIA's strong no-log policy, court-proven on multiple occasions, is a testament to its dedication to user anonymity.
Despite its location within a Five Eyes country, the evidence indicates that Private Internet Access lives up to its name. It's a reliable choice for anyone seeking a VPN for anonymity.
IPVanish: No Traffic Logs and Verified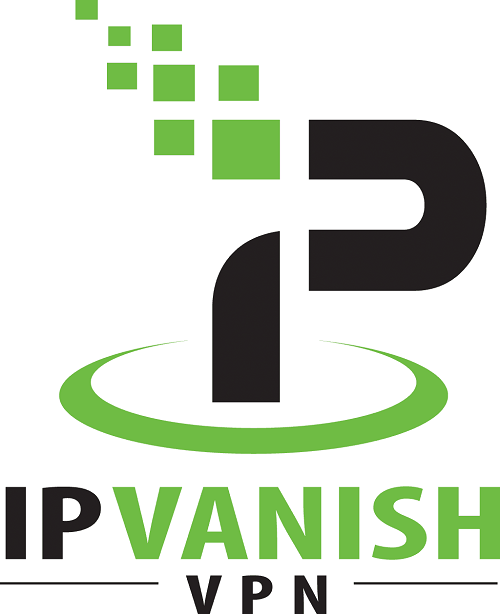 Our score
User rating
Our score
User rating
Price $3.33 /mo.
Pros
Proven 'zero logs' VPN
1,400+ servers, 70+ locations
Works with Netflix & Kodi
Strong security: kill switch & leak protection
Torrents allowed
Unlimited connections
Offers phone support
Cons
Doesn't work in China
Based in a "Five Eyes" country
Shifting focus to IPVanish now, another VPN vying for the title of 'best VPN without logging.' IPVanish has always been vocal about its zero-log policy, assuring users that it doesn't keep any record of their connection, traffic, or activity data.
No traffic logs
Back in 2016, IPVanish's no-log claim was put to the test during a serious FBI investigation. The suspect's IP address led back to an IPVanish server.
Although the company had no traffic logs to provide, it did share the user's account information and connection logs with the authorities. These were enough to identify the suspect and secure a conviction.
This incident might make one question IPVanish's no-log policy. However, it's crucial to note that IPVanish's policy stood firm where traffic logs were concerned. The company has also stated that it no longer keeps connection logs.
Ownership & jurisdiction
Currently, IPVanish, operated by NetProtect, is a subsidiary of the publicly listed tech conglomerate, J2 Global. You might recognize some of J2 Global's other brands, including IGN, Ookla Speedtest — with which we often run our VPN tests for speeds, Mashable, and PCMag.
Located in the United States, IPVanish falls under U.S. jurisdiction and, by extension, the purview of the Five Eyes international surveillance network. While this may raise some eyebrows, it's worth noting that IPVanish assures customers that the U.S. location benefits them more than it jeopardizes privacy.
This is mainly due to their robust VPN architecture which enforces their zero-log policy and provides strong encryption for traffic passing through their service.
Summing up, if you're looking for a VPN without logging, IPVanish makes a compelling case. Despite its run-in with the FBI, it held steadfast to its no-logs policy regarding traffic data. It's a good reminder that no VPN is fully immune to criminal investigations, but a trustworthy VPN can still uphold user privacy even when scrutinized.
ProtonVPN: Secure, audited VPN
Our score
User rating
Our score
User rating
Price $3.29
Pros
Has free & paid plans
Top security features
Transparent, open source & audited company
Allows torrenting
User-friendly apps
Up to 10 connections
Accepts cash payments
Great customer support
Cons
Average speeds (no WireGuard support)
No browser extensions
Lastly, let's look at ProtonVPN, a highly reputed anonymous VPN service known for its focus on privacy and security.
Born from the minds behind the popular encrypted email service, ProtonMail, ProtonVPN is committed to upholding the highest security standards.
Co-founder Andrew Yen, a Harvard PhD in Physics and former CERN researcher, embodies the company's dedication to data privacy and security.
Privacy-Focused in a Secure Jurisdiction
The Swiss-based Proton Technologies AG operates ProtonVPN out of Geneva. Switzerland, well-known for its independent legal system and strong data privacy lobby, is generally considered a safe jurisdiction for VPNs.
Although Switzerland has mandatory data retention laws, they primarily apply to ISPs and telecom companies, not VPNs.
Non-logging VPN service
As for its logging policy, ProtonVPN holds a firm stance on being a 'no-log' VPN service.
It claims not to store any data related to your traffic, IP address, real location, or the bandwidth used. The only data it stores is the timestamp of your most recent login.
The purpose of retaining this limited data is to secure your account, ensuring that the individual logging in is indeed you.
It's worth noting that these timestamps do not contain any information about your IP address or location and are overwritten each time you log in. This procedure is mainly in place to prevent potential password brute force attacks.
A Fully Audited VPN provider
In terms of audits, ProtonVPN underwent an independent security audit of its VPN applications conducted by the cybersecurity company SEC Consult.
Its privacy policy has also been audited — by Securitum.
ProtonVPN's solid track record and commitment to transparency make it a safe bet.
Moreover, they run a bug bounty program, adding another layer of credibility to their commitment to security.
So if you're on the hunt for an anonymous VPN service that offers the highest security, ProtonVPN might just be your go-to choice.
No-log VPNs comparison table
| VPN Provider | Jurisdiction | Five Eyes | Connection Logs | Traffic Logs | Logging Policy Audited | Proven No Log Policy |
| --- | --- | --- | --- | --- | --- | --- |
| NordVPN | Panama | No | ❌ | ❌ | ❌ | ✅ |
| ExpressVPN | BVI | No | ❌ | ❌ | ❌ | ✅ |
| Private Internet Access | USA | Yes | ❌ | ❌ | ❌ | ✅ |
| IPVanish | USA | Yes | ❌ | ❌ | ❌ | ✅ |
| ProtonVPN | Switzerland | No | ❌ | ❌ | ✅ | ❌ |
This comparison table should offer a quick and clear reference on how the top no logs VPN services stand against each other in various important aspects. It provides a summary of their jurisdiction, logging policies, and their proven commitment to maintaining user privacy.
Which VPN is Trustworthy?
When it comes to selecting a reliable VPN, there are several key aspects you should carefully examine. I've summarized them for you here:
Jurisdiction: Always opt for a VPN that's registered outside the Five Eyes alliance to ensure your data is beyond the reach of invasive surveillance networks.
No-log Policy: Preferably, your VPN should have a robust no-log policy, and if it's been audited independently for this policy, it's even better. This ensures that your online activities remain strictly your business.
Strong Encryption and Secure Protocols: A VPN should offer top-notch encryption and secure protocols to safeguard your data. After all, this is the very foundation of any VPN service.
Positive Reviews and Proven Track Record: The reliability of a VPN service can be gauged from its reviews and its track record in the market. A VPN with positive user feedback and a consistent track record is usually a safe bet.
Taking into account all these factors, NordVPN is a shining star in the world of VPNs. It ticks all these boxes, making it our top recommendation for a no-log VPN. So, if privacy is your priority, NordVPN is definitely worth a look.
Best Non-US VPN
While US-based VPNs can have their benefits, they're also subject to US law, which can be a privacy concern. From our list, NordVPN, ExpressVPN, and ProtonVPN operate outside US jurisdiction, providing an added layer of privacy.
Free VPN without Logs: Does it Exist?
Finding a free VPN without logs can be challenging. Why? Because most free VPNs pose a serious risk to your privacy. They often make up for not charging fees by selling your data to third parties, which isn't ideal if you're after true online anonymity.
But there's a notable exception: ProtonVPN. They offer a free plan that still sticks to a strict no-log policy.
Note that ProtonVPN's freemium plan is very limited compared to its paid subscription.
No Logs VPN (Recap)
To summarize, here are our top picks for no logs VPNs in 2023:
I hope this guide helped you in your journey towards better online privacy.
Remember, when it comes to VPNs, always go for a no logs VPN service – because your online privacy matters!
Zero logs VPN FAQs
What is a no log VPN?
A no-log virtual private network (VPN), as the name suggests, is a VPN service that doesn't record or store any information related to your internet activities. This means they don't keep track of the websites you visit, the files you download, or the servers you connect to. They can't hand over your data to authorities or third parties because they simply don't have it. It's a vital feature for maintaining privacy and security online.
Do all VPNs have a no-log policy?
No, not all VPNs have a no-log policy. It's essential to read the privacy policy of a VPN service before signing up to ensure that they won't keep logs of your online activities.
Is VPN really anonymous?
While a VPN considerably boosts your online privacy by encrypting your data and masking your IP address, it doesn't make you completely anonymous. Even with a VPN, some digital breadcrumbs can potentially be traced back to you. It's about raising the bar high enough that you become uninteresting to would-be snoopers.
Do VPN services keep logs?
Some VPN services do keep logs, but the best ones for privacy don't. These providers stick to a strict no-log policy, meaning they don't store any information about your internet activity. NordVPN, ExpressVPN, ProtonVPN, Private Internet Access, and IPVanish are examples of VPN services that don't keep logs.
Which VPN providers take privacy seriously?
Several VPN providers prioritize user privacy, manifesting in their dedication to strict no-log policies, advanced encryption techniques, and transparency about their practices. Standouts in this regard are NordVPN, ExpressVPN, ProtonVPN, Private Internet Access, and IPVanish. Their commitment to privacy has been demonstrated through external audits, judicial proceedings, or sometimes both, instilling trust in their users' minds.