Finding the best VPN service there is can be tricky.
The market is absolutely flooded with VPNs — some great, others are downright awful; and can even pose security risks.
Yet most claim to be the 'fastest' or 'most secure' service. Worse still, many self-dubbed 'VPN experts' recommend services to people like yourself without so much as testing them out.
In a rush? Let's cut to the chase. Here's our best VPN pick for 2023:

VPN.ac — for the perfect combination of strong security, great speeds and top-notch reliability.

👉 Grab an exclusive 20% lifetime discount using the code BVPNZ20 at checkout.
So, among all the noise, how exactly do you choose a VPN? And which one is genuinely the best product that you can buy today?
Since 2012, our editorial team has spent thousands of hours rigorously testing and carefully reviewing different VPN services to be able to provide you with the most accurate and honest insights.
We've summarised all of these findings into a simple top-5 list and explained why we think these VPNs are worth spending your money on.
In this guide 🔎
The Best VPN services in 2023 🏆
So here it is! Our official selection of the best VPNs that you can find in 2023.
Next, we'll run you through each of the five providers and explain what exactly makes them stand out above the rest.
Our score
User rating
Our score
User rating
Price $3.75 p/mo
Pros
Parent company registered in Romania (no data retention)
Strict 'no log' policy and no DNS leaks detected
Excellent average download speeds
Strong encryption: Elliptic Curve Cryptography, AES-GCM, obfuscation + WireGuard support
Includes access to encrypted browser proxy add-on
Allows up to 6 simultaneous connections
Fast support responses
Our No.1 ranked provider — VPN.ac — is actually bit of a gem.
Why so?
Truth be told, it's a lesser known provider than some of the household names you'll see mentioned in this guide.
But, we've tested this niche service many times over the years, and we are confident it brings to the table everything that you'd expect from a quality VPN.
The best paid VPN service
Thanks to its early support of the emerging WireGuard protocol, you'll get lightning fast connection speeds. And our own VPN.ac speed tests show just that, with download speeds reaching up to 350 Mb/s (using a 500 Mb/s connection).
Overall, its performance is extremely reliable, and you're unlikely to find yourself seething over unexplained, intermittent disconnections.
VPN.ac has easy-to-use apps for PC, Mac, Android, iOS and Linux. Likewise, if you subscribe, you'll get access to its secure proxy available as an extension for Chrome, Firefox and Opera browsers. One drawback, however, is that to run VPN.ac with WireGuard you'd have to spend a little time initially to configure the actual WireGuard client, as the protocol isn't yet built in to its own apps.
The service works perfectly with Netflix plus other popular streaming services and platforms like Amazon Fire TV.
And if you need a VPN for torrenting, you can make use of the special P2P-designated servers.
In many ways, VPN.ac is ahead of the curve, and that's why we think it's the best paid VPN you can buy.
The safest VPN we've reviewed
VPN.ac operates out Romania — a jurisdiction known for its privacy-friendly laws.
While the majority of its fellow EU members have local data retention laws, Romania voted it as unconstitutional.
VPN.ac does not store any traffic logs related to your browsing activities, and is fully transparent about its one-day connection logging policy for service upkeep.
Furthermore, the company is run by credible experts who boast 'over 15 years of experience in security and networking'. Which explains why — for a smaller company — it offers outstanding and innovative security features.
For example, it was one of the first VPNs to roll out support for Elliptic Curve Cryptography (ECC) with OpenVPN.
It also has a better chance of working on highly restrictive networks, including in mainland China, thanks to its XOR obfuscation support (also with OpenVPN).
When configuring its client, you can also toggle between OpenSSL and LibreSSL libraries.
All things privacy and security considered — this is arguably the safest VPN money can buy.
Advantages of using a lesser-known provider
Perhaps the best aspect of VPN.ac is that its user base isn't as large as you'd find with some of the more well-known providers. This means you're likely to encounter less issues with so-called "dirty' IPs" which lead to annoyingly repetitive security CAPTCHA prompts when trying to access various websites.
Lastly, although it can't boast offering live chat support, you can be sure you'll get fast and helpful technical assistance by email.
More often than not, we've found this type of support to be way more helpful than the generic copy & paste responses you'd usually receive from live chat support agents with larger VPNs.
Our score
User rating
Our score
User rating
Price $4.19
Pros
Strong security features
Zero logs & no IP leaks
Exceptional speeds (up to 340 Mb/s)
Works with Netflix & other streaming services
Allows torrenting
Includes Smart DNS proxy
Works in China
Cons
No split-tunneling on desktop
If you already have some familiarity with VPNs, you've probably by now heard of NordVPN.
We tested this product and its features exhaustively to really understand just why it has become so hugely popular.
Sure enough, we found this provider really does back up its claims.
For starters, NordVPN is the fastest VPN service we've used to date.
Using its built-in WireGuard support (branded "NordLynx"), we clocked peak download speeds of 373 Mb/s over a 500 Mb/s baseline broadband connection. These speeds really do mean you won't notice any drop-off when using VPN.
User-friendly apps
NordVPN's simple, intuitive apps and browser extensions make it a great tool for quickly connecting to any of its 5,000+ servers in more than 30 countries.
In other words, there are more than plenty locations to choose from.
Ideal for Netflix
We tested it with streaming services and platforms like Netflix, Amazon Fire TV and BBC iPlayer, and found it works perfectly for unblocking geo-restricted content.
Torrenting is allowed through P2P-dedicated locations.
NordVPN privacy & security
In terms of privacy – NordVPN is a confirmed zero-log service. In other words, it does not log your traffic data, neither does it keep any connection logs that would identify you as a user. These claims have also been verified by multiple, independent audits
Also, NordVPN runs its servers on volatile (RAM) memory, which makes storing logs practically impossible.
Overlapping with its air-tight privacy policies are NordVPN's security stack and features. For OpenVPN connections, it implements top of the range AES-256-GCM encryption. For WireGuard NordLynx connections, it uses the ChaCha20 cipher.
On the user-end, there are a bunch of advanced security features you can make use of including the standard internet kill switch, custom DNS resolvers, OpenVPN stealth mode, multi-hop connections as well as NordVPN's ad-blocking tool — CyberSec.
NordVPN also enables "Onion over VPN", which, in addition to encrypting your traffic through a VPN tunnel, routes it through the highly secure Tor network.
For any troubleshooting, you have the option of 24/7 live chat and email support. And, of course, there are lots of useful guides and tutorials available on the NordVPN website.
Our score
User rating
Our score
User rating
Price $2.49
Pros
Based in British Virgin Islands (no data retention)
Good speeds with WireGuard
Advanced VPN features: obfuscation & multi-hop
Has ad blocker, anti-tracking & malware protection
Great for streaming & allows P2P
Unlimited connections
24/7 customer support
Cons
Privacy policy hasn't been audited
A relative newcomer to the market, Surfshark makes No.3 among our top picks.
Since launching in 2018, the British Virgin Islands-based service has rapidly risen in popularity.
The most striking aspect about Surfshark is just how fast this VPN has become a true high-end privacy toolkit.
And judging by the size of its network — 3,200+ servers in 60+ countries, you'd be forgiven for thinking this product has been around for much longer than it actually has.
Surfshark's intuitive apps make it very easy to use across a range of devices, be it PC, Windows, Mac, Android or iOS.
Or, for the more advanced users — it's fully compatible with Linux systems as well as flashed routers.
Plus, you'll get access to its Chrome and Firefox browser proxy extensions.
The Best VPN to use with Firesticks
Surfshark supports very good connection speeds — up to 359 out of 500 Mb/s in our tests — which makes it perfect for enjoying streamed content. It also has its own Amazon app for quickly configuring the VPN on Amazon Fire TV sticks.
And, while on this topic, Surfshark works perfectly fine with streaming services like Netflix, Disney+, Hulu and others.
Clear privacy policy
Surfshark likewise doesn't lack anything in privacy & security departments.
The company operates with a 'no-log' policy, reinforced by the fact it runs its VPN network on 100% RAM-disk servers.
Additionally, it's registered in the British Virgin Islands (BVI) — a jurisdiction typically regarded as a 'privacy-haven', as local laws don't require digital companies to retain user logs. BVI is also outside of the FVEY surveillance alliance.
It has a number of very handy privacy features to optimise your connection with, including the kill switch, IP leak protection, OpenVPN obfuscation (for China), multi-hop as well as the built-in ad/tracker/malware blocking feature — CleanWeb.
The cheapest best VPN
Surfshark's "24 months" offer will snag you 2 years of its VPN service for the price of 1. On average, this deal will cost you just $2.49 per month and save you a whopping 81%.
Price-wise, Surfshark offers the cheapest deal out of all the recommended VPNs in this guide.
Also, it's one of the few services to allow unlimited connections per account. Though, of course, this will be based on fair usage guidelines.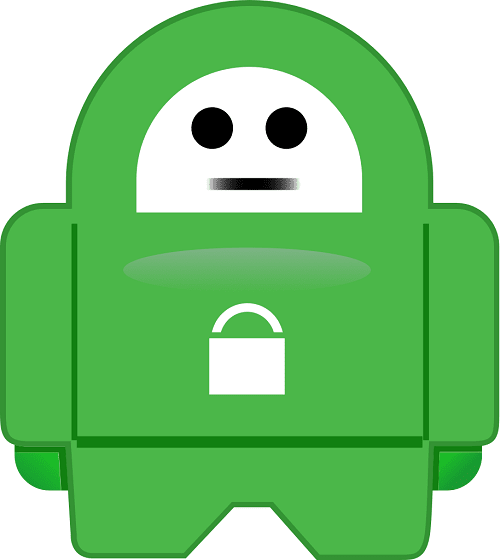 Our score
User rating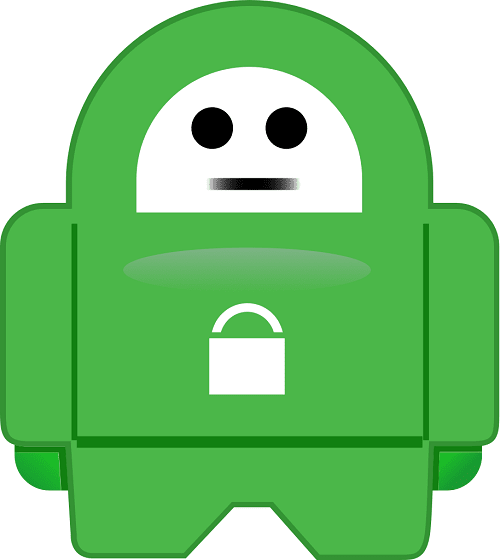 Our score
User rating
Price $2.69
Pros
Good speeds
Proven 'no-log' track record
Allows up to 10 simultaneous connections
Well-designed VPN apps
Has servers in 30+ countries
Large userbase and a fave VPN on Reddit's /r/vpn
Has DNS leak protection
Cons
Based in US (within 5 Eyes)
PIA VPN — known by its full name as Private Internet Access — is a veteran on the VPN scene.
The US-based provider has a huge following and is renowned for its ultra-secure, verified 'no-log' privacy policy.
PIA supports a huge range of devices and platforms with native apps for PC, Mac, Android, iOS and Linux. You can also use it as a proxy service through its nifty extensions for Chrome, Firefox and Opera web browsers.
With PIA VPN, you get access to over 20,000+ servers with gateways in more than 70 countries.
This VPN carries excellent speeds.
Our own tests showed it can reach up to 345 Mb/s on a 500 Mb/s connection. And that's largely thanks to the fact it has the speedy WireGuard protocol built in to its apps.
Strong encryption
Other than WireGuard, you can also connect to PIA using OpenVPN, L2TP/IPSec and PPTP protocols.
In fact, for OpenVPN connections, PIA's client includes a whole host of encryption options that you can adjust yourself, depending on the level of security you need.
For instance, you can pick from four different encryption algorithms to secure your private data with: AES-128-GCM, AES-256-GCM, AES-128-CBC or AES-256-CBC.
As all top VPNs should be, PIA is free of any leaks and includes private DNS resolvers in case you're not already masking your web requests with some sort of public DNS (e.g. Google DNS).
Torrent support on all servers
With Private Internet Access, you won't need to connect to specific P2P-designated servers.
Instead, you can connect to any VPN gateway and you'll see that torrent traffic will not be blocked.
We didn't discover any torrent IP leaks while using PIA and can therefore conclude that the service is fine to use with torrenting.
Best value
Although there have been questions about its parent company and the fact it's based in the US, its excellent privacy track record, great speeds, user-friendly apps and discounted prices make it one the best — if not the best — VPNs for value.
All in all, PIA is a tried and tested solution with a solid reputation.
Our score
User rating
Our score
User rating
Price $6.67 p/mo
Pros
No logs (verified) & good track record
Registered in the British Virgin Islands (outside "14 Eyes")
Simple & easy-to-use VPN apps
Good speeds with OpenVPN
Works with Netflix & other streaming services
Allows torrents on all servers
Works in China
Without a doubt one of the most popular and recognisable VPN services on the planet, ExpressVPN makes up the final recommendation of our guide to the best VPNs.
And having thoroughly tested its apps for speed and security, we can confidently recommend this VPN.
ExpressVPN offers access to one of the largest VPN networks in the industry, with gateways to 90+ countries.
Zero logs (and verified)
First of all, ExpressVPN has a phenomenal privacy resume.
Aside from the fact that — like Surfshark — it's based in the BVI (i.e. no data retention), it's also one of the few VPNs to boast a true, court-verified 'zero-log' privacy policy.
And, in addition to the fact it has long-implemented government standard AES encryption, its server network now also runs entirely on RAM memory. Which means user data can never physically be stored on the server, and it gets deleted the second the node in question is turned off.
It's a very secure VPN.
Lightning-fast speeds
Since it rolled out its bespoke Lightway protocol — which can use either ChaCha20 or AES encryption algorithms — ExpressVPN has been capable of supporting top speeds.
Our tests showed its download speeds can reach up to 336 Mb/s (from 500 Mbs), which is noticeably faster than any OpenVPN connection we've ever run.
VPN comparison chart
Now, lets compare our top five recommended VPNs side by side:
| | | | | | |
| --- | --- | --- | --- | --- | --- |
| | VPN.ac | NordVPN | Surfshark | PIA VPN | ExpressVPN |
| Based in | Romania | Panama | BVI | USA | BVI |
| Price | $3.75 | $3.71 | $2.49 | $2.69 | $8.32 |
| Top speed | 350 Mb/s | 373 Mb/s | 359 Mb/s | 345 Mb/s | 336 Mb/s |
| Reliability | Good | Excellent | Good | Good | Excellent |
| Logs | Connection (1 day) | No (audited) | No | No (verified) | No (verified) |
| Countries | 20+ | 60+ | 60+ | 70+ | 90+ |
| Netflix | ✅ | ✅ | ✅ | ✅ | ✅ |
| Torrents | ✅ | ✅ | ✅ | ✅ | ✅ |
| China | ✅ | ✅ | ✅ | ❌ | ✅ |
| Max. connections | 6 | 6 | Unlimited | 10 | 5 |
| Browser add-ons | ✅ | ✅ | ✅ | ✅ | ✅ |
| Refunds | 7 days | 30 days | 30 days | 30 days | 30 days |
As you can see in the chart, these are all highly rated VPNs for a multitude of reasons.
But there are a few fine margins between them, with each provider excelling in one way or another.
NordVPN — as we've already mentioned — is the fastest of the five VPNs based on peak download speeds.
Surfshark beats them all on the cheapest price point. Though Private Internet Access isn't too far behind.
PIA, for that matter, offers a great blend of pretty much every important aspect. Plus, it has a fully verified 'zero log' policy.
Speaking of 'no log' privacy policies — ExpressVPN is another provider whose own claim has been proven in court.
However, VPN.ac edges it for us for the simple reason that it's slightly lesser known, and because of its niche status, it can currently offer the smoothest and most reliable of VPN experiences, on top of all the essential features.
And that is in addition to their very helpful and knowledgeable customer support.
That's why we've ranked VPN.ac in first place.
Though keep in mind we've scored it on par with NordVPN.
Head-to-head VPN comparisons
We frequently test and compare VPNs against one another. See our head-to-head comparisons below.
VPN companies also worth mentioning
We're confident that one of our top five VPN picks will cater to the vast majority of use cases — whether it's better privacy, streaming or unblocking the web.
But to give you a little extra food for thought before you spend your money, here are a couple of other VPN companies that we think are also worth considering.
IPVanish. Great for both gaming and streaming.
CyberGhost VPN. Optimised for Netflix & offers a fully-fledged security suite.
---
Which is the best free VPN?
In case you're not ready to pay for a service just yet, there are several safe, free VPNs worth checking out.
To get the most out of your browsing, streaming or gaming experience with a VPN, it's generally recommended to opt for paid services.
This is because with a decent paid service, you'll avoid problems with speed, data limits and restricted server access — all of which are typical issues you'd get with a VPN that doesn't cost anything.
Moreover, the biggest risk with using some free VPN apps you've never heard of — particularly the unknown brands found on mobile app stores — is security.
The reason why some free VPNs are a genuine risk to your privacy is because some are released simply to harvest and then sell on their users' data.
There have even been well documented cases of VPN apps that injected malware into people's devices. Obviously, that's a huge NO.
These types of free apps you should definitely avoid.
How do I get a VPN?
Finding and purchasing a VPN is as easy as online shopping.
A good place to start is by scanning our top picks from earlier in this guide or by checking out a few of our VPN reviews.
If you've decided on which service you want to buy, simply head to the provider's website, choose a plan that suits your budget and proceed through the payment checkout.
Once your subscription is active, you'll be able to log in to your chosen provider's apps and connect to the VPN.
Best VPN FAQs
More questions about best VPNs? We've got you covered with answers to frequently asked questions.
A VPN — short for "virtual private network" — is a technology that allows you set up and run a secure, private connection between your device and the internet. You can also refer to VPNs as commercial services that you can subscribe to.
What can I do with a VPN?
VPNs enable you to mask your IP address, change virtual locations, hide your online activities and unblock web content. Essentially, with one, you can browse the internet anonymously and without restrictions.
Is it safe to use a VPN?
A VPN is only as safe as the service you're using.
If your provider has a clean track record, is transparent, keeps minimum to no logs, is free of IP/DNS leaks and operates from a privacy-friendly country, then, generally speaking, it can be deemed safe to use.
Are VPNs legal?
VPNs are completely legal in the majority of countries. However, there are some exceptions.
For example, in China, Iran and Turkmenistan, services that haven't been approved by their respective governments are banned.
Is a VPN worth buying?
If you're serious about your online privacy or simply want to enjoy the internet without restrictions, then a VPN is a definite worthwhile investment.
Most services offer a fairly cheap and risk-free one month subscription, which almost always comes with a grace period; normally up to 30 days. Within this period, you should be able to claim your money back if the product isn't what you're looking for.
Does VPN make you anonymous?
A VPN will anonymise your online activities to a certain extent.
For example, a secure service will be able to encrypt your web traffic, effectively hiding it from third parties such as your internet provider.
But, a VPN does not hide your activity with specific services that you're signed in to.
For instance, if you're logged in to your Google account and your search history is turned on or, say, you're ordering a ride with Uber, both companies will still have visibility of what you're doing and how you are using their products.
What are the disadvantages to using VPN?
Perhaps the main downside of using VPNs is that they're bound to slow down your internet connection. Even if slightly.
This is because VPNs use overheads in order to encrypt your internet traffic. And, unavoidably, this process can eat into your bandwidth.
How much your internet speed will slow down by depends on a bunch of factors. But perhaps the most impacting reasons are:
VPN protocol selection. Stronger encryption tends to result in slower speeds.
Ping response. Or, in other words, how far away you are from the server.
Server load. If too many people are connected to the same server, there will be less bandwidth to go around.
Low quality provider. It could be that the service simply wasn't built to support fast connections.
---
The Best VPN services (quick recap)
If at this point you are ready to start shopping, here's a quick recap of our top tested and recommended VPNs.