Virtual Private Networks (VPNs) have been around for years, if not decades. And while the vast majority of the secure and reliable services are paid, there are some really good free VPN options worth looking at if, say, you're working with a limited budget.
Just keep in mind that free VPNs often come with some limitations, which we'll also cover in this guide.
The best free VPNs in summary
If you're in a hurry, then we'll get to the point.
Here's the quickfire rundown of the top 5 free VPNs as picked by our editorial team:
Why do I need to use a VPN?
VPNs can be used to change location and unblock geo-restricted and censored content, such as foreign versions of Netflix and other streaming services, news sites, and more.
However, their main purpose is to keep you and your data safe as you browse the web.
VPNs are compatible with various operating systems, like Windows, Android, iOS, Mac, and others. They also often come with extensions for browsers, like Chrome, Firefox and Opera.
The majority of the VPNs recommended in this guide work with external platforms including Android TV, Amazon Fire TV sticks and Apple TV.
Are VPNs free? (Some are)
Free VPNs exist, but with most of them, there's usually a catch.
For example, with the legit, free services, you'd normally get limited access where limits are imposed in the form of free trial periods, freemium plans, data and/or speed caps or restricted access to VPN servers.
The other group of so-called "free" VPNs are shady apps you simply must avoid, and that's because they're a genuine risk to your privacy and security. In other words, the complete opposite of what you should be getting from a VPN.
A good VPN will almost always require a paid subscription. But we've tested, reviewed and ranked them so you know which one to go for without having to do a ton of research.

Check out our recommendations of the best VPNs.
That said, there are some VPNs that can be used for free and are still capable of protecting you adequately.
🏆 5 best free VPN services: full roundup
To help you pick a free VPN that will protect you and your data properly (and not record your online activities and sell them), we have tested and selected a handful of top-notch services.
These are VPNs offering a good selection of servers, they come with a wide variety of security and privacy features, and they are located in privacy-friendly jurisdictions. That means that they are headquartered in countries that respect user privacy better than most other nations.
As such, their laws allow these VPNs to deliver on their promises of keeping no logs of your online activities.
NordVPN free trial: 30-day moneyback guarantee
Our score
User rating
Our score
User rating
Price $3.71
Pros
Strong security & advanced features
Zero logs & no leaks
Safe jurisdiction (Panama)
One of the fastest VPNs
Allows torrents
Includes Smart DNS
Offers dedicated IPs
Cons
No split-tunnelling on desktop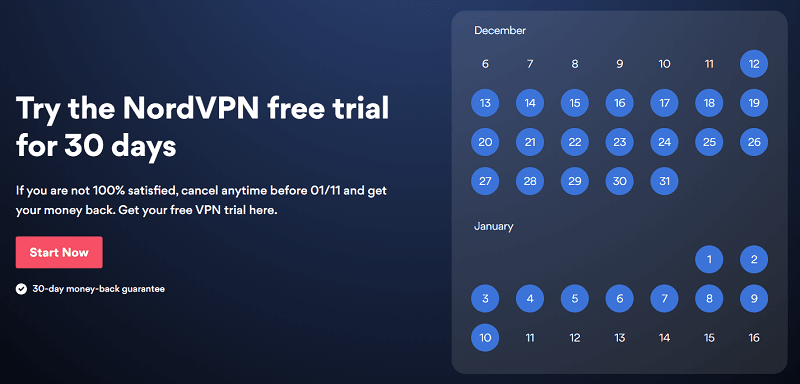 NordVPN is a Panama-based VPN service that is one of the best premium VPNs in the world.
Fortunately, it also offers a risk-free trial for 30 days.
NordVPN still requires you to provide your payment info and pay for the plan you choose, but it also has a 30-day money-back guarantee. In other words, you can pay for it, and then get a refund if you request it within the first 30 days from the moment you subscribe to it.
This is a great opportunity to test how a premium VPN works, and then make your decision about whether or not you wish to use it.
In our NordVPN review, it scored an epic 9.6 out of 10, and its user rating is excellent.
NordVPN comes with 5,000+ servers in 50+ countries. It also offers the best protective features in the VPN industry.
Lastly, it can let you unblock foreign Netflix and other services from any device and system.
ExpressVPN free trial: 30-day moneyback guarantee
Our score
User rating
Our score
User rating
Price $8.32 p/mo
Pros
30-day risk-free trial
No logs (audited)
Excellent & reliable speeds
Strong encryption & security features
Works with Netflix & other streaming services
Torrents allowed on all servers
Works in China
Simple, easy-to-use apps
24/7 live chat support
Cons
Quite pricey on paid plan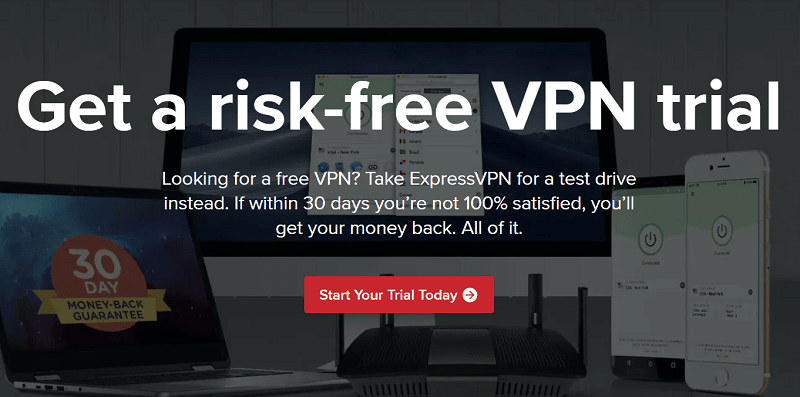 Similar to NordVPN, ExpressVPN is a premium service, only this one is located in the British Virgin Islands.
Another similarity with NordVPN is that ExpressVPN also offers a risk-free trial, although not in a traditional sense. Once again, you do have to provide your payment info and pay for its service. However, you can also get a full refund if you request it within 30 days, no questions asked.
ExpressVPN is fast, it has the best protection features in the industry, and it offers over 3,000 servers in 160 locations in 90+ countries.
In our ExpressVPN review, it scored 9.1 out 10 – a great score for a VPN.
It is excellent for unblocking Netflix, it can protect you as you share files via torrent, and it can completely hide your online identity, traffic, and more.
Windscribe free plan: 10GB of monthly data
Our score
User rating
Our score
User rating
Price $4.08
Pros
10GB of data free per month
Great privacy & ad block features
Transparent privacy policy
Great speeds with WireGuard support
Works with Netflix & Fire TV sticks
Works in China
Allows torrenting
Good support & has active user forums
Cons
Hasn't been audited
No RAM-only servers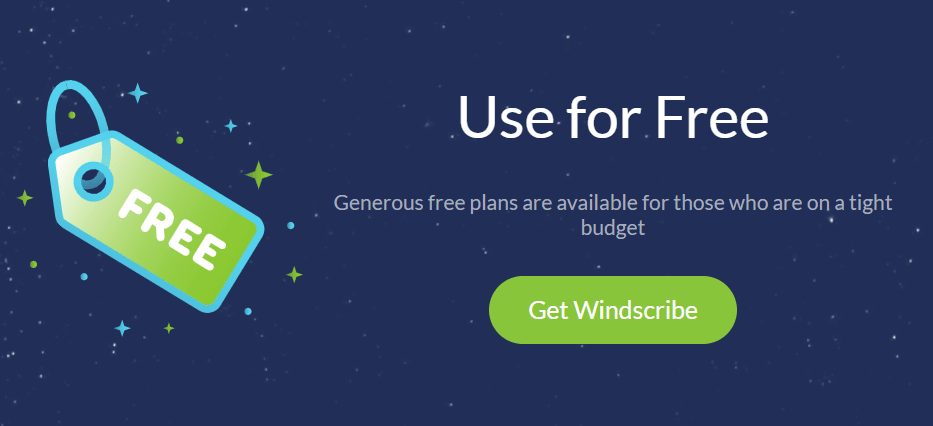 Next, we have Windscribe — another VPN that lets you choose between free and premium plans.
This VPN caters well to users on a tight budget, which is why it lets you use its services for free. It is not unlimited, but it does have a generous cap that grants you 10GB per month.
However, it also offers users extra features by going Pro, such as unlimited bandwidth, the ability to unlock all locations, ad, tracker, and malware blocker, and more.
There is also a third option, for those who find themselves in need of extra features, but don't want to go for a full plan, and that is the ability to create your own plan, with its price based on the features you want to add.
ProtonVPN free VPN with unlimited data
Our score
User rating
Our score
User rating
Price $3.29
Pros
Has free & paid plans
Strong security features
Transparent, open source & audited company
Allows torrenting
User-friendly apps
Up to 10 connections
Great customer support
Cons
Not the fastest
Doesn't work in China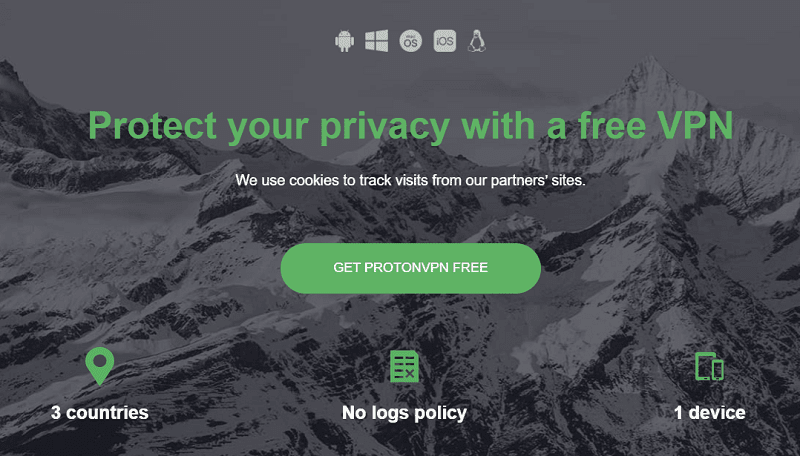 ProtonVPN is a Swiss-based VPN service that offers a completely free plan.
Being located in Switzerland — a country with strong privacy laws — ProtonVPN is very security-oriented.
It offers a premium VPN, but it does have a full free plan, staying true to its value in that 'everyone has a right to privacy'.
Its free plan does come with certain limitations, however. For instance, you only get access to a few servers. Three, to be exact.
But there's no difference as far as security features go.
TunnelBear free plan (500Mb /mo.)
Our score
User rating
Our score
User rating
Price $3.33
Pros
500MB per month free
Fast OpenVPN speeds
Very easy-to-use apps
Strong encryption & no leaks
No identifiable logs
Works in China
Allows torrenting
Great browser extensions
Ad blocker & anti-tracking tools
Cons
Limited server network
Doesn't work on routers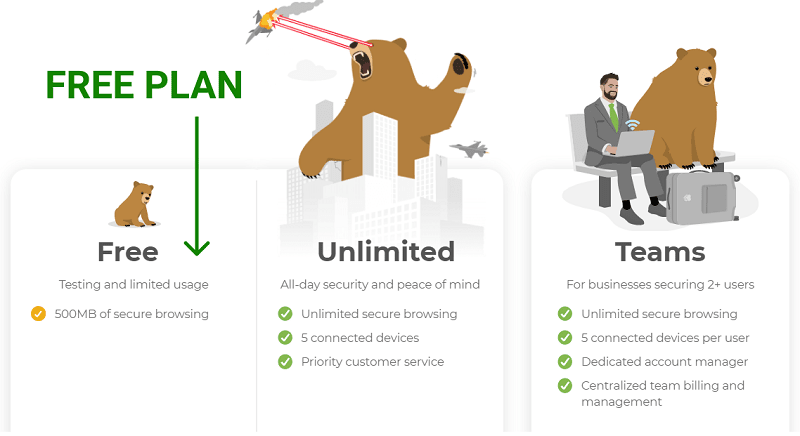 Lastly, we have TunnelBear — another VPN with premium and free plans offered side by side.
Essentially, TunnelBear's free plan is pretty good, apart from one major downside — it only lets you use 500MB of data per month.
Unfortunately, there is not much that you can do with 500MB on a monthly basis, and chances are that you will spend this with only a handful of streamed videos.
If you wish to use it beyond the limit, you will have to go for the Pro version, which requires you to pay.
Unlimited free VPN: does it exist?
The most well-known example of a free and unlimited VPN is VPN Gate — an academic project by the National University of Tsukuba, Japan.
Its VPN network is run by volunteers, meaning servers are deployed by various individuals. Throughput and overall connection stability also varies widely depending on the node you're connecting to.
Before using VPN Gate for privacy purposes, you should know that all of its servers have a two-week logging policy.
Worst free VPNs you must avoid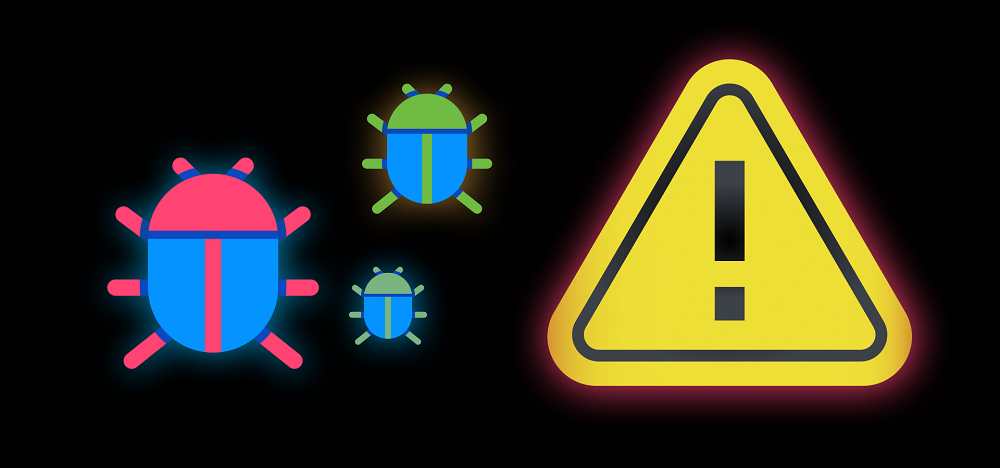 As mentioned, there are plenty of free VPNs that you would do well to stay away from.
HolaVPN, for example, has over 10 million global downloads, but one look at its privacy policy, and you will learn that it logs pretty much all of your data.
On its free plan, HolaVPN even harvests your web traffic data which really does defeat the whole purpose of using a VPN.
There are other providers that are equally popular, and equally bad, such as Turbo VPN, Snap VPN, and VPN Master.
They openly state that they may transfer user data to China or Singapore, and that they log almost everything.
But, users tend to ignore that if the VPN is free, and thus they put their privacy at risk.
🤔 FAQs: all you need to know about free VPNs
Lastly, we'll answer a number of questions that new VPN users often have. Hopefully, these will give you some extra insights into free VPNs, what they are, how they work, and whether or not you should use them.
What is a free VPN? 🤷‍♀️
A free VPN, as the name suggests, is a VPN that you can use without paying for its services.
These VPNs have found ways to make money for maintaining their servers and teams in some other way, and so you do not have to spend money to use them.
They are typically available in the form of browser extensions and mobile apps, unless they end up discovered to be malicious. In that case, Google and Apple will likely quickly remove them from their app stores.
How do free VPNs work? ⚙️
Free VPNs work similarly to premium services, only they have to come up with the funds for their features in some other way, instead of receiving them from users. While this may sound great — not having to pay for it — it is only half true.
You may not be paying for their services with money, but you are likely paying with your data.
There are only a rare few VPN services that offer premium and free plans, but their free plan is limited enough for users to eventually upgrade to the premium one.
The free plan then remains for new users who wish to test the service, or for those who truly cannot afford to pay for a VPN, but need to protect their sensitive information online.
Are free VPNs safe? 🔐
Unfortunately, the large majority of free VPNs are not safe.
Even if a VPN is legitimate, and it was not set up by a malicious entity hoping to exploit users — which happens sometimes — most of of the legit ones will typically offer limited data, servers and maybe lack certain advanced features.
How do free VPNs make money? 💸
Without you paying for them, free VPNs have to make money some other way.
The VPNs that are safe to use will often offer paid services. But they'll usually try and upsell the features available on the paid plans.
The more sinister alternative is for shady VPNs to log your data and then sell it to the highest bidder.
Usually, these are advertising firms that aim to gather your data and target you with more relevant ads.
However, the company is unlikely care about who buys your data as long as it gets the money for it, so it might be willing to sell to the government, or even some shadier entities, such as hackers.
Free vs paid VPNs: what's the difference? ⚖️
The differences between free and paid VPN services are many, and the bad news is that free VPNs do not have a single advantage over paid services, apart from the fact that they are free.
Premium services offer better protection, more servers, more server locations, and better speed. They truly do not keep users' logs, or at least, they keep only some essential connection logs, but usually do not record your online activity.
Things that they might record is how long you use their VPN, or other data that would only prove that you are a VPN user.
Next, free VPNs typically don't support torrenting or compatibility with streaming services like Netflix, BBC iPlayer, Disney+, and alike.
Which free VPN is best? ⭐
If we have to choose the best free VPN, we would definitely go for NordVPN, and other services mentioned above.
As we noted already, NordVPN is not truly free, meaning that it requires you to pay. However, if you need a VPN for a brief period — 30 days or less — it is a great choice, as it offers a risk-free money-back guarantee.
In other words, it is like renting a service where you get your money back after returning it.
Think of the money you use to pay for it as collateral which you get back if you request a refund within the 30-day limit.
What free VPN works with Netflix? 📺
Most free VPNs do not work with Netflix, but there are NordVPN and ExpressVPN, which are premium services that you can take out for a spin before requesting your money back.
These two do work with Netflix, and are capable of unblocking it in most countries where they have server locations.
As for "true" free VPNs, you will likely never find any that work with Netflix as streaming support tends to be used to upsell their paid services.
Will a free VPN protect me when torrenting? 📁
That depends. Most free VPNs come as browser extensions, as mentioned, and they only protect the traffic that goes through your browser. As such, no, they won't be able to protect you while torrenting.
If you download a desktop app, then it depends on a specific VPN. ProtonVPN's free plan, for example, doesn't support torrenting, while ExpressVPN and NordVPN do.
Where to get a free VPN? 🔎
You can get any of the VPNs that we mentioned by heading to their websites.
VPNs are not blocked by Google, so you can easily find their sites and create an account.
After that, you can simply download the apps from the app stores, or add them to your browser in the form of an extension.
Pretty much all of them even have desktop apps, which you can download from their websites directly.
---
Get started with a free VPN service
Now that you're a little more familiar with free VPN services, it's a perfect time to try one out.
Here's a quick recap of the best VPN apps that you can use to some extent without having to pay or permanently part with your money: